Jason Derulo Performs 'Human Nature'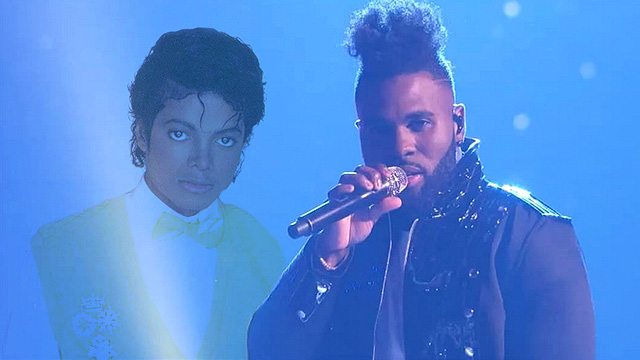 Pop star Jason Derulo performed a tribute to Michael Jackson on the series premiere of ABC's 'Greatest Hits' recently. Prior to the performance Derulo talks about how Michael is his biggest inspiration.
The new ABC series, hosted by Arsenio Hall and Kelsea Ballerini, will air over six weeks this summer. Each episode is designed to focus around the "greatest hits" of a given time period. For the first episode, that was 1980 to 1985.
In celebration of those years, Derulo took on Michael's hit 'Human Nature' from the 1982 'Thriller' album. In 1983 that song reached number seven on the Billboard Hot 100. During his performance the singer even busted out some Michael moves (despite it being a ballad), even doing his signature moonwalk.
On Instagram Derulo said "Had the dopest time honoring the late, great, #KingOfPop my biggest inspiration."
Source: MJWN
Leave a comment