Michael Styled James Brown's Hair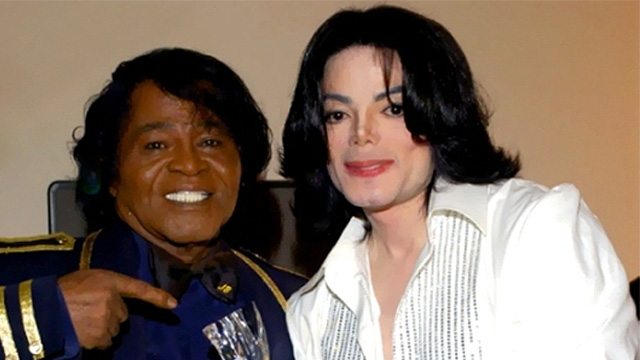 Michael played hairstylist to his idol, James Brown, for the soul man's funeral, becoming the last person to fix his signature coif.
James Brown passed away from congestive heart failure on Christmas Day, 2006, and among the mourners who paid their respects at the Augusta, Georgia funeral was Michael, the King of Pop.
In a new TV interview, U.S. civil rights leader Rev. Al Sharpton reveals that while he was helping plan the funeral with Brown's daughters Dr. Yamma Noyola Brown Lumar and Deanna Brown Thomas, he received the news that Michael had flown in from Bahrain, where he was living following his 2005 child molestation trial, and wanted to see the Godfather of Soul one last time.
Sharpton tells U.S. breakfast show Big Morning Buzz Live,
"I got a call from the mortician and he asked me if it was alright if Michael Jackson could come by the funeral home and see James Brown's body. I said, 'But Michael's in Bahrain'. And he said, 'No, he's here'.
A couple of hours later, I called and the mortician said, 'He just left. He was here (for) about an hour and he was re-combing Mr. Brown's hair. He felt that I had combed the hair wrong."
"People didn't realise he was really into James and he actually styled his hair the way it was buried."
And Sharpton was insistent on making sure Michael stayed in town long enough to rightfully pay respects to the music legend, even if it was against his will.
Sharpton adds,
"I think his plan was to come in the middle of the night, see the body – because James Brown was his idol – and he was going to leave. No one had really seen him since the trial… but we convinced him to stay for the funeral. I told him, 'Michael, you gotta stay. You've gotta re-emerge one day in public."
Source: Contact Music & MJWN
Leave a comment