Birthday Celebration Performance Of 'ONE'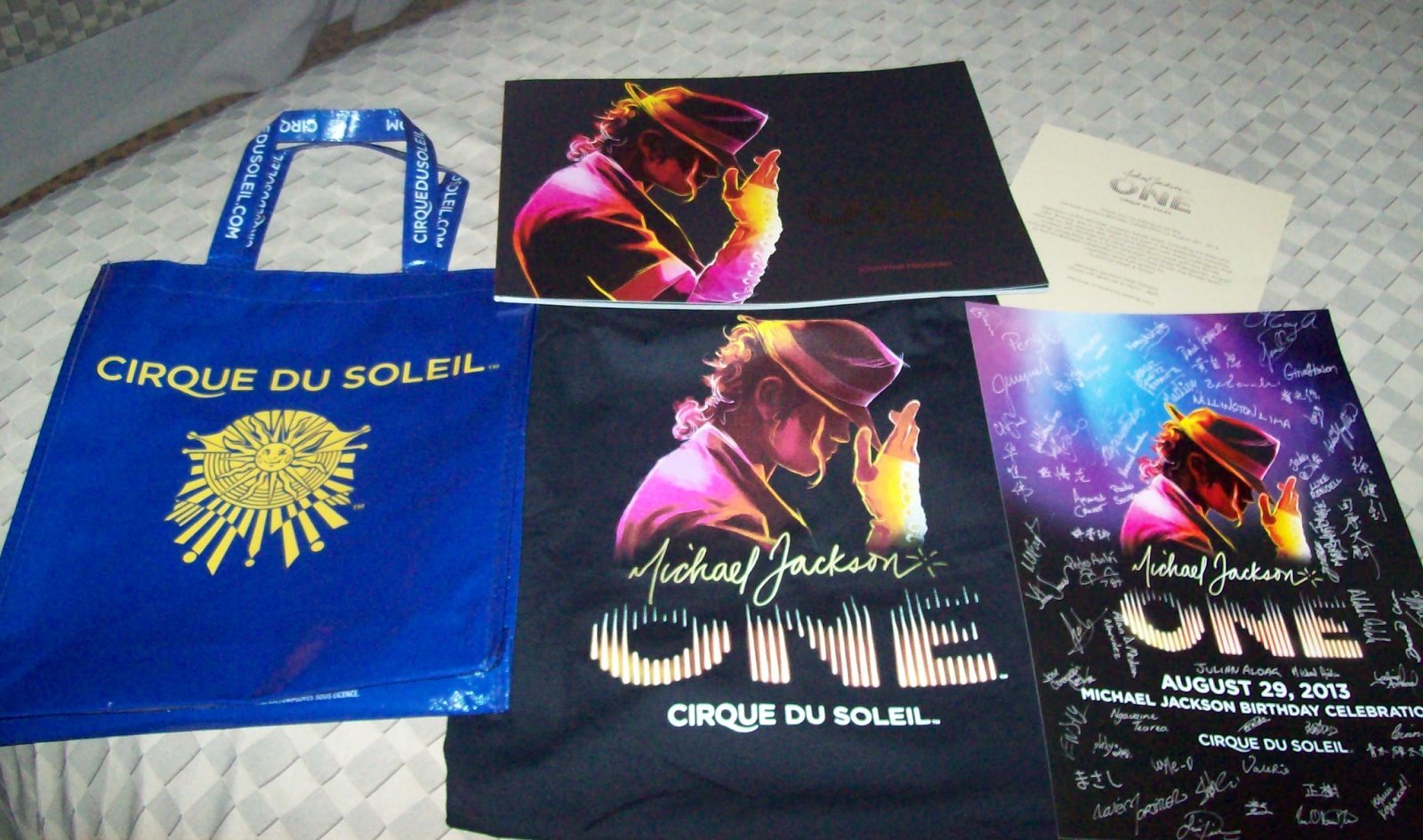 On Michael's 55th Birthday, Cirque Du Soleil's performance of 'Michael Jackson ONE' in Las Vegas, was a very special occasion for many of MJ's Fans, read Betty's moving account, and view the many interesting photographs here!
The MJ fans who have taken advantage of the special offer from Mandalay Bay for Michael's 55th birthday receive a special gift bag with each room. In the gift bag is a surprise invitation to a Meet and Greet in the MJ One gift shop with Joe Vogel, author of 'Man In The Music.'
This blog is heart-warming and shows the effect that Michael still has on his many admirers and fans!
Source: MJBliss & MJWN, with special thanks to Betty
Leave a comment