Orchestra To Play Michael's Music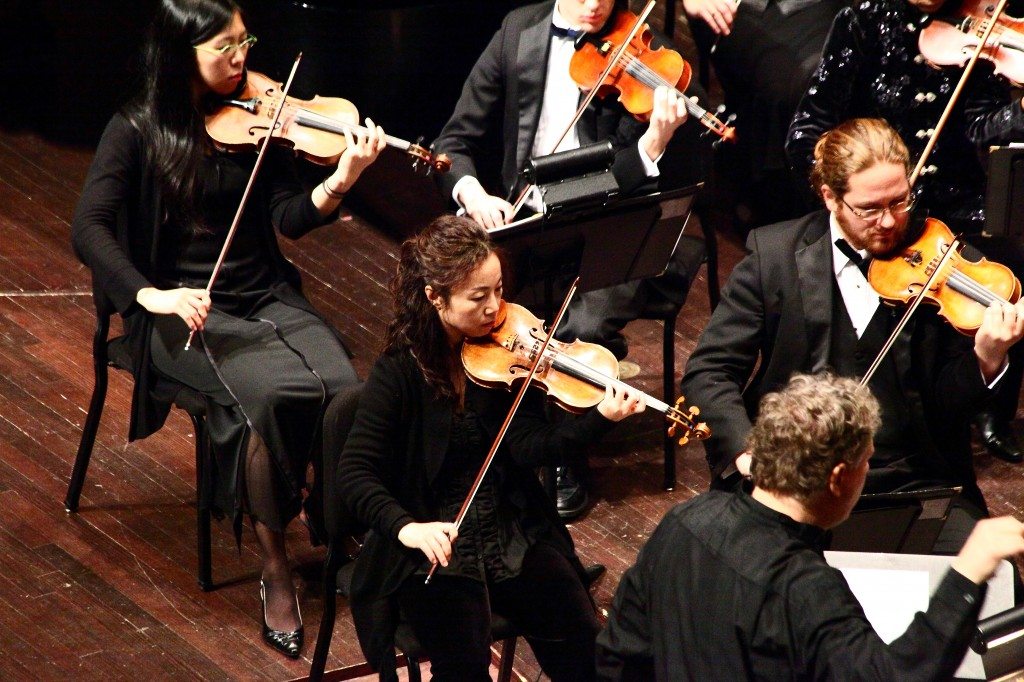 The South Dakota Symphony Orchestra will play selections of Michael's music next Sunday at 2pm, as they return for their third annual visit to Madison. The concert is made possible through a partnership between the symphony and a performance group called 'Jeans 'N Classics,' which provides vocal elements to the music.
The performance is made possible through support from local businesses. Tickets for the performance are available at Lewis Drug and the Greater Madison Area Chamber of Commerce. Adult tickets are available for a suggested donation of $5. Proceeds from the ticket sales support local organizations.
"This is our eighth time coming to South Dakota," said 'Jeans 'N Classics' founder Peter Brennan. Brennan describes the performance as a joining of two worlds – rock music and an orchestra. "The two worlds come together in a neat way," he said.
Sunday's performance features music from Michael's earliest shows as a member of the Jackson Five up through selections from his solo albums 'Off the Wall,' 'Bad' and 'Thriller.' Lead vocalist in the show is Gavin Hope.
"Because Michael Jackson has so much Motown in his roots, it was our job to take that a few steps further," Brennan said. "It works really nicely. It takes the orchestra in a non-traditional direction, but it's equally appealing to the ear. "It surprises us," he said. "We'll do a concert and there's always a reasonable number of people coming for the rock fix. They go home having experienced something different."
Brennan said that Michael's fans get an opportunity to hear a live performance while experiencing the symphony at the same time.
'Jeans 'N Classics' has assembled 40 shows featuring music from a variety of performers. Brennan said that one day he had the opportunity to take some music and bring new instruments into the mix for a performance.
"The end result was always gratifying," he said. "In the '90s, I got the opportunity to combine an Elton John concert with an orchestra, and the results were very gratifying."
By 1996, Brennan said, the work became a full-time job. "Now many years later, that's all we do," he said. "In our off time, we do our thing. We have about 85 concerts a year." Brennan said performances are primarily in the United States and Canada. There are 26 members of 'Jeans 'N Classics,' eight of whom will be performing on Sunday.
"It's going to be a lot of fun," Brennan said. "Musically, people will get their fix. They'll hear all these really cool songs with an orchestra. I hope they have a marvellous musical experience."
Source: nadisonnet.com, Madison Daily Leader 2013 & MJWN
Leave a comment