MJ's Statue Headed To National Football Museum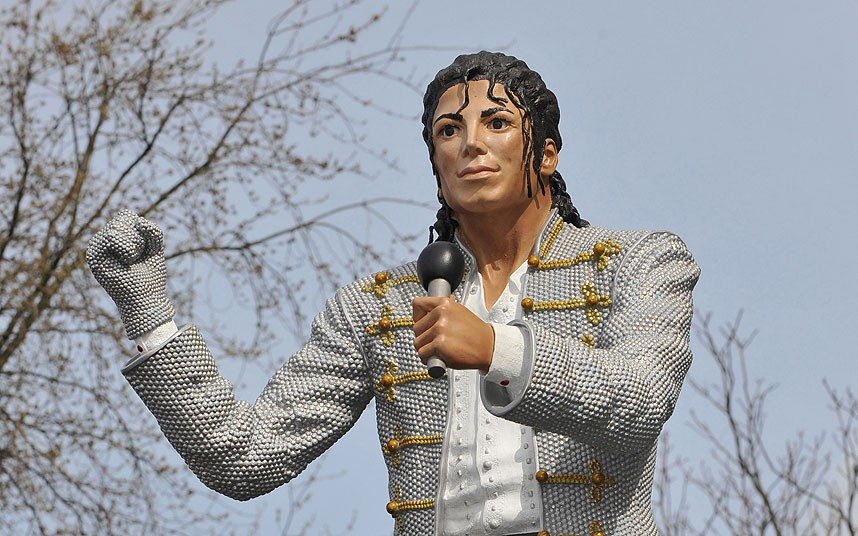 The statue of the Michael which was famously exhibited at Craven Cottage by former Fulham owner Mohamed al-Fayed, is now set to go on display at the National Football Museum in Manchester.
Al-Fayed was a personal friend of Michael's and commissioned the statue in 2009, shortly after Michael's death. After being displayed in pride of place outside of the Al-Fayed owned Harrods, the memorial was moved to Craven Cottage in 2011 after he sold the store.
However, after Al-Fayed also sold Fulham in 2013, new owner Shahid Khan decided it was best to remove the 7ft 6in memorial and return it to his predecessor.
At the time Fulham Chairman Shahid Khan said:
"Our supporters' views on the statue have been made clear. I respect Mr Al Fayed and know he had good intentions in paying an individual tribute. However, the removal of the statue is the right thing for Fulham Football Club."
After a few months in storage and suggestions of a possible sale to former Fulham manager Martin Jol, the statue will now be placed in a prominent location near the entrance to the National Football Museum, which houses a vast collection of some of English football's most significant artefacts.
Al-Fayed says of the new arrangement:
"The National Football Museum is a splendid institution. The statue means a great deal to me and my family. But on reflection, I decided it should go to a place where it can be enjoyed by the greatest amount of people for ever. I think Michael would have approved of the choice. Like football itself, he entertained the world."
A National Football Museum spokeswoman says:
"The story behind the statue and its relationship with Fulham would certainly make for a thought-provoking addition. We are very grateful to Mr Al Fayed for offering to donate this important item."
Source: Fulhamsw6 & MJWN
Leave a comment