HR Expert Testifies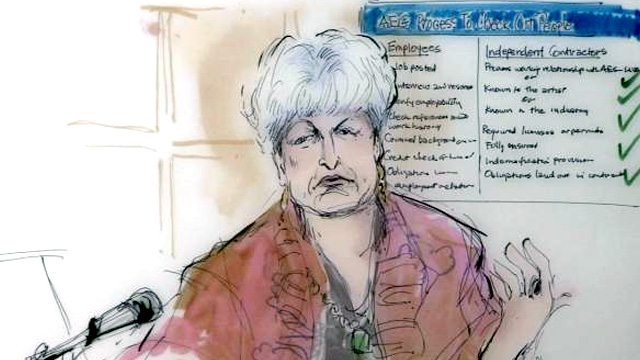 Yesterday in court, AEG Live was seeking a dismissal of the case, claiming the plaintiffs haven't shown enough evidence to send the case to the jury. AEG's motion won't be heard until September 5th so that all the lawyers who need to argue the claim can be present.
The judge laid out a schedule on when certain motions will be argued over the next couple weeks.
Mrs Jackson wants to amend her lawsuit.
A human resources expert, Rhoma Young, was called to the stand and testified it is rare for a company to check the credit of an independent contractor, particularly a physician with a medical license. Young said she was asked to look at the practices and policies
of AEG Live, their independent contractors and testimony to see if consistent.
When Michael asked AEG to hire Conrad Murray to serve as his personal physician, AEG negotiated an independent contractor agreement with the doctor.
Young also testified that a physician's medical license is a built-in background check, requiring a criminal background check and the verification of skills, education and experience.
Young testified for about an hour and was questioned by AEG Live attorney Jessica Stebbins Bina.
In July, attorneys for Mrs Jackson called their own HR expert to the stand, who testified that proper hiring practices require companies to assess the risks posed by an independent contractor. Conducting a credit check on Murray would have shown that the doctor was deeply in debt.
"I absolutely do not agree," Young testified.
According to Young, it is not common practice for a company like AEG to perform a credit check on an independent contractor. Employees, Young told the jury, typically apply for jobs, have supervisors, are entitled to some benefits and have a pay range. Independent contractors aren't employees, she explained, and aren't entitled to insurance or other
benefits and don't have a supervisor. Independent contractors also are typically referred to a job, and don't get on-the-job training as an employee might. She also made a point of telling the jury that her definitions of employees and independent contractors aren't legal ones.
Mrs Jackson's attorney attacked Young's credibility, asking; "Have you worked on negligence and retention cases?" Her answer was "No."
The plaintiffs also brought out from Young that AEG did not have specific criteria that spelt out what the company should do before hiring, retaining or engaging an independent contractor.
Bina showed Young a chart that Shawn Trell and plaintiff's expert Jean Seawright testified about related to AEG's practices. It contained the company's practices for checking out employees versus independent contractors. Young said the chart was consistent with HR established practices for checking out employees and independent contractors.
Before the lunch break, she also described appropriate background check policies. She said financial checks are expected for people working in financial roles with a company, but not necessarily for other workers. Other licenses, driving and medical for example, would be verified.
A long discussion followed about the status of independent contractors, as against employees of a company.
There will be 3.5 hours of video testimony by Dr Adams, Dr Gordon and Mr Adams played to the court.
Source: CBSLA.com & MJWN
Leave a comment