Magic Johnson 'Remembers The Time!'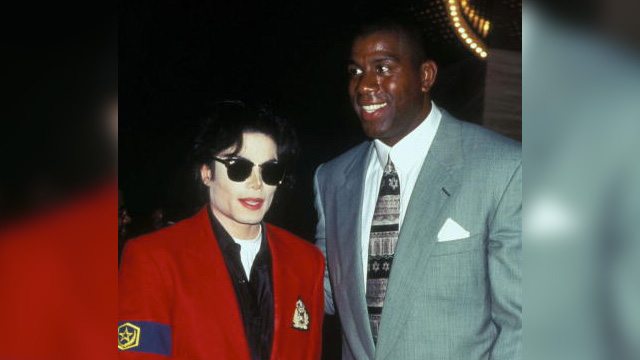 Earvin "Magic" Johnson, Jr. is a retired American professional basketball player who played point guard for the Los Angeles Lakers of the National Basketball Association for 13 seasons.
He worked with Michael, on the short film for 'Remember The Time,' which was the second single released from Michael's 'Dangerous' album. The short film was set in ancient Egypt; Michael played the hero, a hooded wizard and Magic took the part of a guard in the Pharaoh's palace!! The nine minute film was directed by John Singleton.
Here, Magic Johnson talks about working with Michael on the short film for 'Remember the Time.'
He explains that he has good memories of acting with Michael on 'Remember The Time,' he says,
"That video was so funny ….. Michael Jackson is the most detailed orientated cat, most professional dude that you would ever want to work with. He knew what everybody was supposed to be doing and still doing his thing, he was a genius, he was amazing!!"
During the interview he also reveals that he accompanied Michael and his brothers on The Jackson's 'Victory Tour,' and how they would hide out in the tour's white vans and fans wouldn't realise they were all inside. He says that Michael used to love pillow fights!!!!!
Source: Access Hollywood & MJWN
Leave a comment