Michael Complimented Stray Cats Drummer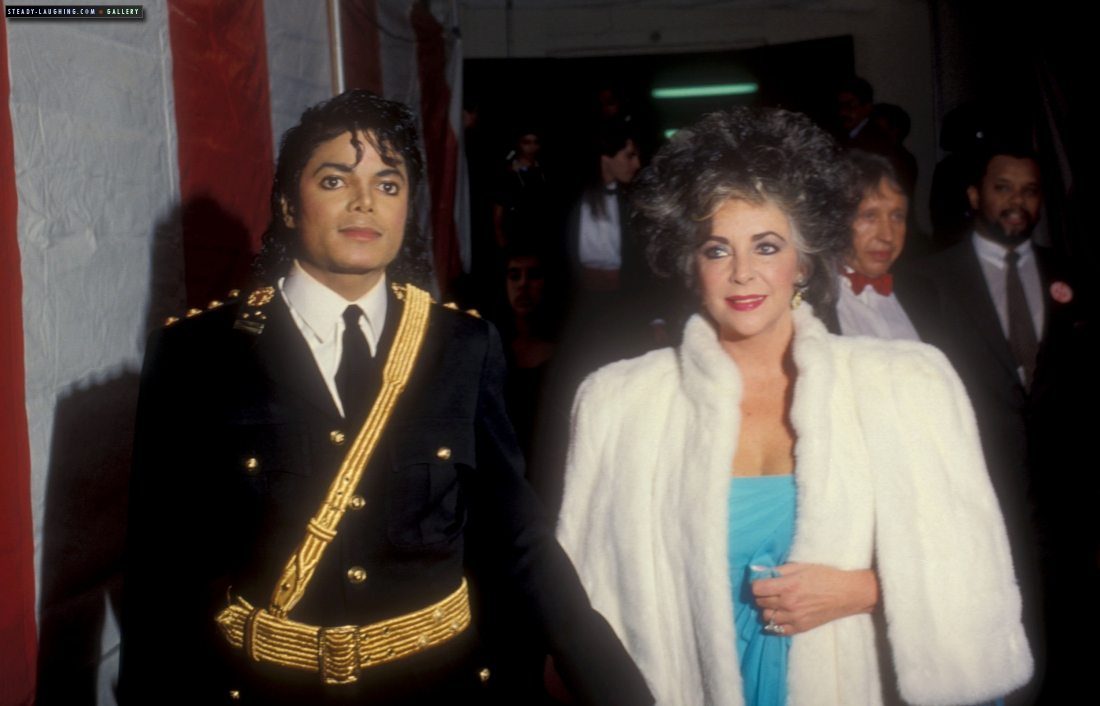 In the mid 1980's at the LA Coliseum, Stray Cat's drummer Slim Jim Phantom is at a Springsteen concert when Michael walks over, complimenting him on his "Cat" song.
Slim Jim talks to The Guardian about the event, and how it all occurred:
"Part of the fun at any show is the hang-out. Usually, the bigger the show, the better the hang. This is one of the times it happened that way.
"Britt Ekland, my wife back then, and I, went to see Bruce Springsteen and the E Street Band at the LA Coliseum. This would have been the 'Born in the USA' tour and there was a lot of excitement. Britt's a huge fan and guitarist Nils Lofgren was a good buddy, The Boss was a fan of the Stray Cats and had been on stage with us for a jam the summer before, so we were pretty welcome at the gig. There was a pre-show hang-out in one of the skyboxes above the stadium.
"I had been at this game for a few years already and felt comfortable and confident meeting and talking to anyone, especially in a rock'n'roll setting. Britt had been everywhere and seen everything. There was an elevator that led from the parking area right up into the owner's box. This was a civilised, cocktail party-type of backstage hang, not exactly the punk rock dressing room melees I had started out in. I was drinking a mixed drink out of a plastic cup, I had a record on the radio and I'm there with my movie star wife, so everything's just fine.
"I happened to be looking towards the elevator at the exact moment the doors opened and a hush fell over the room. Out walks Michael Jackson and Elizabeth Taylor, just the two of them. MJ was in his full 'Thriller' era regalia: sparkly, sequined military jacket with gold rope dangling from the epaulet, mirrored aviators, hair perfectly jheri-curled, glitter socks, black loafers and, most importantly, one bedazzled glove.
"Elizabeth Taylor looked every bit the world's greatest movie star in a jewelled gown and matching shoes. This is all happening in the middle of the afternoon in a big glass box at the top of a football stadium. No one is saying anything and an uneasy quiet held the room. Is anyone there to meet them? Who will they talk to? Will someone offer them a drink? What are they actually doing here?
"MJ slowly saunters up to me, offers his gloved hand and, in his unique, child-like voice, half-whispers; 'I really like that song you guys do about the cat.'
"'Um, thanks, man,' I managed to quietly croak out as I shook the gloved hand.
"I'm flabbergasted. There's a difference between a 'Wow this is cool' moment and being totally blown away. I think Liz and Britt said hello to each other and spoke for two seconds.
"MJ and Liz made their way around the room, got back into the elevator and were gone before the show even started. I don't remember another time quite like this, before or since. For me, most of those wacky moments hit me after the fact and I realise, a little later, that something special had happened."
Source: The Guardian & MJWN
Leave a comment