Jonny Labey Performs 'Scream'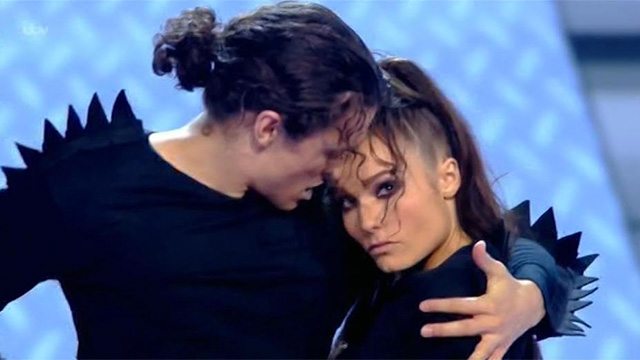 Ex-EastEnders' star Jonny Labey did an incredible performance of Michael Jackson's 'Scream' on the show 'Dance Dance Dance' Sunday night.
Jonny had worked really hard to pull off the difficult moves alongside his girlfriend Chrissy Brooke. The show followed Jonny and Chrissy through difficult choreography sessions onto the stage.
With Jonny as Michael and Chrissy as Janet Jackson, the couple had the audience up on their feet and were praised by the judges, Ashley Banjo from Diversity and choreographers Tina Landon and Timor Steffens.
Jonny admitted later he had been nervous but was looking forward to the challenge. "This is the famous duet dance. I'm so excited. It's one of the best choreographed music videos there is."
People watching at home also loved their routine and took to Twitter to praise their hard work in the competition.
Source: The Sun & MJWN
Leave a comment