Celebrating 25 Years Of 'Dangerous'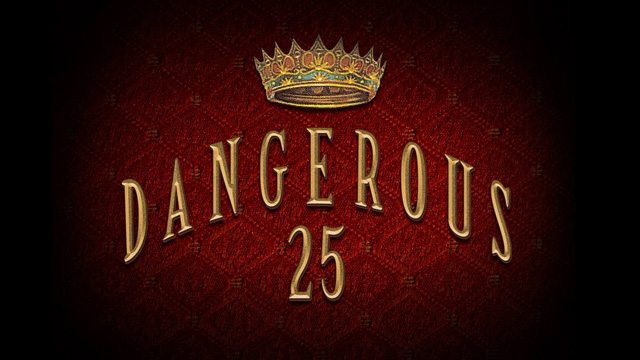 November 26th marks the 25th anniversary of Michael's 'Dangerous' album, so the Estate and Sony Music are celebrating the album all month.
'Dangerous' was Michael's fourth album release as an adult solo performer and the album continued the King of Pop's reign and took his boundary-smashing entertainment into the 1990s. From the ground breaking 'Black or White' short film — which aired simultaneously in 27 countries to a record-breaking audience of 500 million around the world — to the world tour that visited three continents (plus a trendsetting performance at the Super Bowl halftime show), 'Dangerous' proved that musical genius remains eternal even as styles and trends change.
'Dangerous' was a highly anticipated album from Michael, so much so that a group of armed robbers stole 30,000 copies of the new album before its official release. It has sold to date over 30 million copies and became one of the biggest selling albums of the 1990's.
As part of the celebration, a new limited edition sweatshirt featuring the Dangerous25 logo on the front and the album artwork on the back as well a series of new limited edition t-shirts are available in the MichaelJackson.com store. There is a series of nine t-shirts, each featuring the single cover for the 9 singles from Dangerous as well as a t-shirt using the same art as on the sweatshirt. These products are exclusive and limited-edition, so make sure to get yours before they are no longer available.
Though there was much speculation, there will be no anniversary release of the 'Dangerous' album, though we look forward to celebrating this album all month!
Source: MJWN
Leave a comment