'Thriller' Songwriter Rod Temperton Dies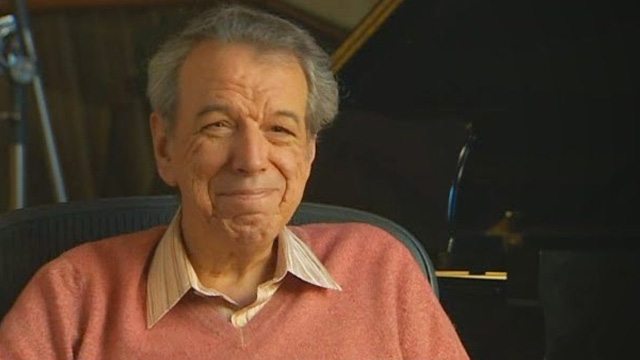 The British songwriter Rod Temperton, who is probably best known as the writer for Michael's 'Thriller' song has died, aged 66 after a short battle with cancer.
In total he wrote eight songs for Michael Jackson, seven of which have been commercially released. They are:
Rock with You
Off the Wall
Burn This Disco Out
Baby Be Mine
Thriller
The Lady in My Life
Someone in the Dark
Hot Street
Temperton is also well known for being part of the 1970s band Heatwave, which produced hits like 'Boogie Nights' and 'Always and Forever'.
By the time he left the band in 1978 he had caught the attention of Quincy Jones who brought him on board to write tracks for Michael's 1979 solo album 'Off The Wall'. His huge songwriting talents helped make 'Thriller' become the best-selling album of all time with over 100 million copies sold worldwide.
On coming up with the title track for 'Thriller', Temperton said;
"Originally, when I did my 'Thriller' demo, I called it Starlight. Quincy said to me, 'You managed to come up with a title for the last album, see what you can do for this album.' I said, 'Oh great,' so I went back to the hotel, wrote two or three hundred titles, and came up with the title 'Midnight Man'. The next morning, I woke up, and I just said this word… Something in my head just said, this is the title. You could visualize it on the top of the Billboard charts. You could see the merchandising for this one word, how it jumped off the page as 'Thriller'"
He once summed up his approach to songwriting;
"The first criteria is write something you love first, and once you feel those hairs standing up on the back of your hand, you can go to the world."
Source: BBC News & MJWN
Leave a comment