Star Of The MJ 'HIStory' Show Talks Michael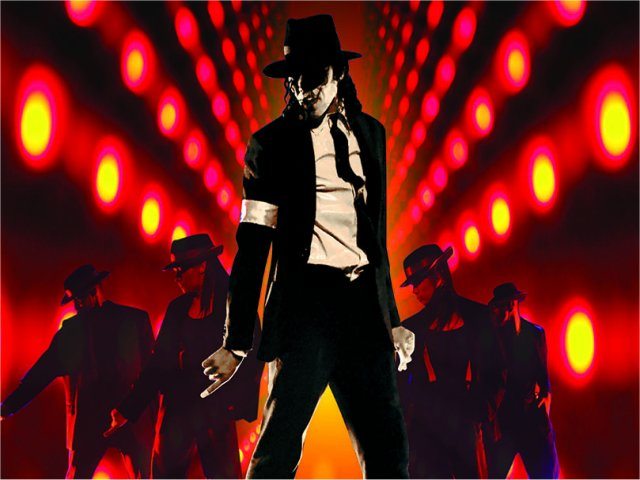 Celebrating the music, the magic, the dance, and all the history, one of the world's most loved Michael Jackson tribute shows, HIStory, has returned to Australia this year with a revamped production and new star, Dantanio.
Dantanio was born to a Gospel family and has been singing and dancing since the age of nine. He went on to create a diverse career in the entertainment industry including theatrical work, song writing for contemporary pop stars and the release of two solo albums.
Having been a Michael Jackson fan at an early age and having a huge appreciation of Michael's dancing, he taught himself to emulate every detail of the pop star's trademark dance style through obsessive practice. His hard work paid off as he became a skilled impersonator specialising in Michael Jackson and Sammy Davis Jr., and has travelled the world, including London, USA, South Africa, Bahrain, Kenya and now Australia.
In 2014 he was scouted by the Director of Showtime Management for the lead role and to honour his idol Michael in 'The Michael Jackson HIStory' show.
Currently on tour with the show in Australia, Dantanio talks with MJWN about the show and about Michael.
Paula: Tell us a little about Dantanio and how it all began musically for you.
Dantanio: My family is very musical. My Grandfather played the organ/piano, my mother sang in church and my father played guitar. Music was always around me growing up. One of the first songs I ever learned was 'Another Day in Paradise' by Phil Collins. I was eight years old.
Paula: When did you become a Michael Jackson fan?
Dantanio: By the age of nine I was introduced to Michael Jackson through my older brother whom I saw dancing to 'Don't Stop till You Get Enough.' I was hooked.
Paula: The man has obviously influenced you in your career path. At what time did you know that you wanted to keep his legacy alive by carrying on his dance and music?
Dantanio: I was requested to perform 'The Way You Make Me Feel' at my high school spring day festival and the screams and hysteria from all the girls was so loud I couldn't hear the song playing. It was then that I really felt inspired to perform as Michael Jackson.
Paula: What inspired you about Michael?
Dantanio: Michael Jackson's honesty and deep commitment to help others is what really amazes me. It's in his songs and in his humanitarian works around the world.
Paula: Why a show on him rather than another entertainer?
Dantanio: There are many greats but Michael Jackson has always been the pinnacle of entertainers because he always pushed the limits. Performing as Michael Jackson challenges me to reach my highest potential.
Paula: How did your involvement with the Michael Jackson 'HIStory' show come about?
Dantanio: I sent my video clip to tribute companies around the world – Vegas, London, America and Showtime Australia. The Director of the show, Johnny van Grinsven, was searching around the world for a suitable MJ performer and I received an e-mail requesting a second audition. I was fortunate enough to be chosen.
Paula: Kenny Wizz has put on a great show every time I have seen it here in Australia. Can you tell us what is different with this production?
Dantanio: The show is really focused on the Michael Jackson experience (for the fans) and we've enhanced a lot of elements. From costumes to choreography, adding additional songs which are honourable to how Michael Jackson may have applied them, the 2,100 new light cues and close to 40 costume changes.
Paula: What is your favourite part of the show?
Dantanio: Seeing the fans on their feet dancing and singing along to every song. That is very fulfilling.
Paula: What do you consider the hardest Michael Jackson number to do?
Dantanio: The song 'Dangerous' is very intense because it is group choreographed. We have to move as one. Otherwise the formula looks incomplete.
Paula: What would you like Michael Jackson fans to take away with them from your show?
Dantanio: The Michael Jackson experience. I'd like fans to feel like they spent the night watching Michael Jackson perform. But also to spread his legacy for generations to come.
Paula: What do you get from the show and what does it mean to you?
Dantanio: Firstly, I am truly grateful for the opportunity to live my childhood dream. Touring and sharing my gift/talent on a world stage. That's a big reward. That means anything is achievable if
you apply yourself 100%.
Paula: With your current tour here in Australia are there any words that you would like to share with all the Australian Michael Jackson fans?
Dantanio: It's my first visit to Australia and so far the reception has been amazing. Thank you Australia. Let's keep the legacy alive. Your love and support is deeply appreciated and together we can make HISTORY.
Paula: Can you tell us what's on the agenda after Australia for you?
Dantanio: After my Australian tour I head back home (RSA) and I have a few corporate events booked there. I may record and release a single for the SA summer season but I'm always rehearsing and rehearsing to improve on my performance.
Paula: Myself and MJWN thank you for giving up some of your time to answer some questions for us and for all the fans and we wish you all the best with your shows and I hope you enjoy your time in Australia.
Dantanio: Thanks for the opportunity and all your love and support.
Here is a trailer of the Michael Jackson HIStory show with Dantanio:
For ticketing and further information visit www.mjhistoryshow.com
Source: Paula Katsikas on behalf of MJWN & Kabuku Public Relations with special thanks to Dantanio
Leave a comment