Google Wanted To Buy Michael's Stake In Sony/ATV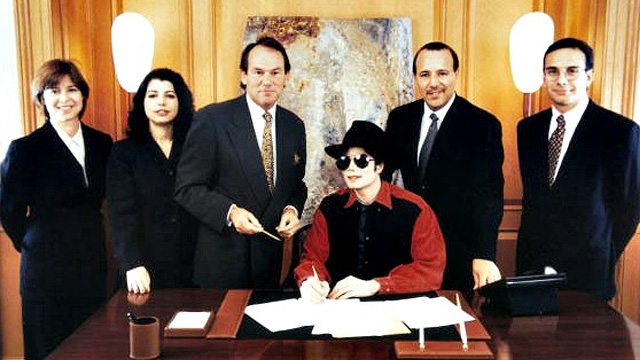 When Google went after one of the most powerful music companies in the world. The biggest news from Midem this weekend came from an anecdote from Joel Katz, the respected US music biz attorney and founding partner of Greenberg Traurig LLP. Katz has applied his legal skills to some very high profile clients, including the rights of James Brown and Willie Nelson. He was also a key figure in the deal which saw the Michael Jackson Estate's 50% ownership of Sony/ATV sold to Sony for $750m earlier this year.
Katz worked closely with Jackson Estate executor John Branca on that agreement, which seemed an exclusive negotiation: Sony last year triggered a buy-sell clause in its ATV contract with the Jackson Estate, leaving both parties permitted to buy out the other. However, it transpires there was actually another interested player who wanted a seat at the table. Katz was asked earlier this month to give his thoughts on YouTube and its current frosty reception at large music rights-holders.
"I think YouTube boss Robert Kyncl is a very smart fellow, and very policy-orientated," he said, before casually dropping his bombshell. "We had discussions with Google in the selling of the Michael Jackson interest to Sony/ATV," he revealed. Then he indicated that these discussions were, on Google's side, pretty full of intent. Katz continued; "It would have been a very interesting proposition, with Google having a major interest in a major publishing company like that, then negotiating their licenses with the record companies and saying: 'Hey, we don't have to license you!' "It would have been very, very dynamic and interesting. Of course, it didn't happen," Katz stated, "Sony didn't let it happen."
For many in the music business, the repercussions of Google being allowed to get near a 50% stake on Sony/ATV would be deeply worrying.
Source: Music Business Worldwide & MJWN
Leave a comment