MJ Petition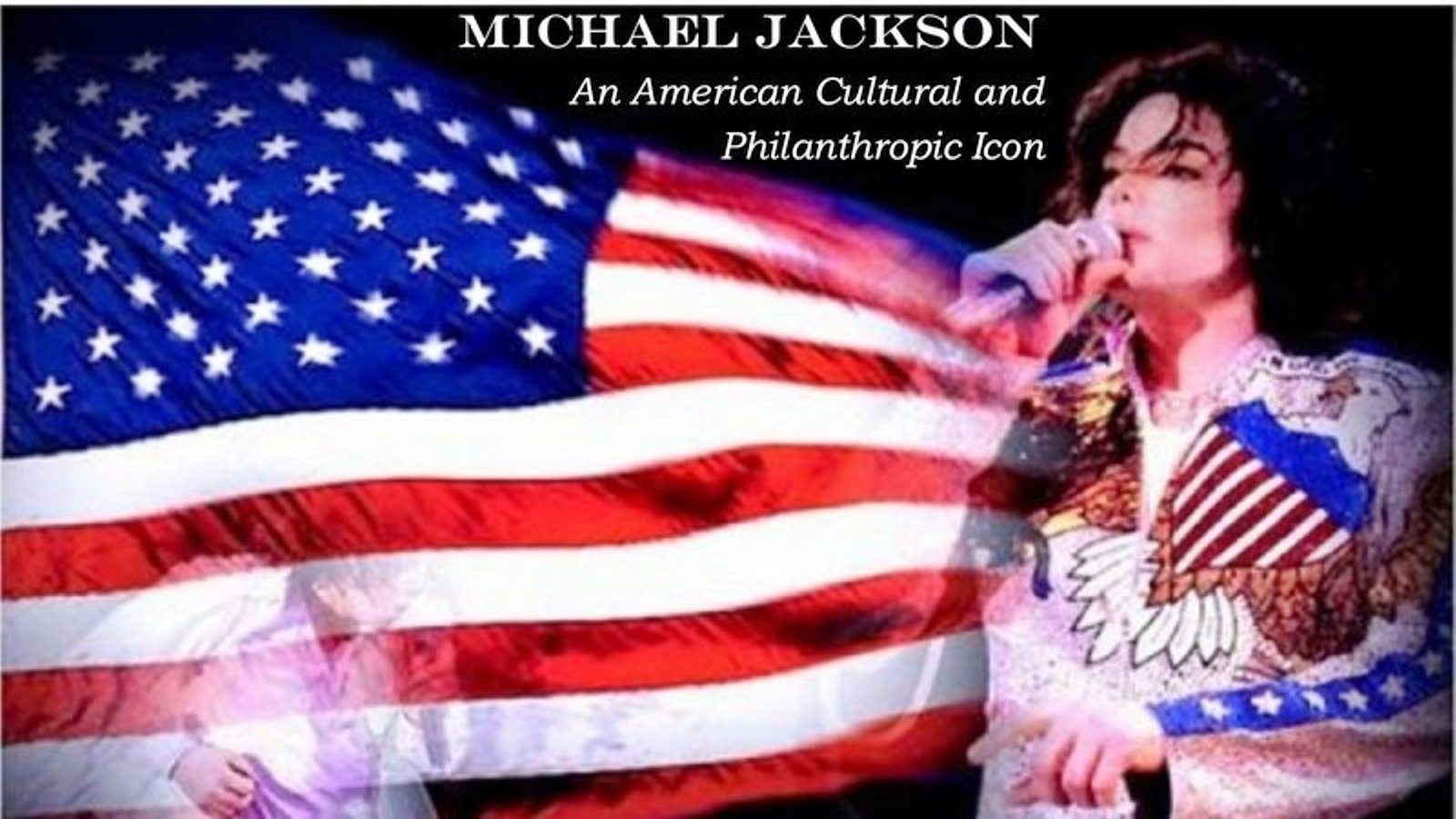 Laura Messina from Bologna, Italy, has started a petition to honour Michael Jackson as an American Cultural and Philanthropic Icon.
When Michael died in 2009, Congresswoman Sheila Jackson-Lee submitted a resolution to honor Michael Jackson as a Musical icon and a Global Humanitarian detailing his accomplishments in a long list, but her resolution didn't come to light. Laura is asking all fans to help make the resolution that Sheila Jackson-Lee submitted a reality, by signing a petition.
The petition has already been signed and shared by other Jackson family members and friends including Taj Jackson and Prince Jackson. A video for the petition to honor Michael Jackson has been created showing the support received from Prince Jackson, Taj Jackson, Thayana Jackson, and family friends such as Kerry Anderson, Brenda Richie, John Isaac, Dr. Patrick Treacy and Kathryn Milofsky.
It needs 10,000 signatures and it's already over halfway there. For fans that want to help Michael get the recognition he deserves, here is the link with all the details about the petition that can be signed and shared:
https://www.change.org/p/united-states-congress-honor-michael-jackson-as-an-american-cultural-and-philanthropic-icon
This petition will be delivered to the United States Congress by Sheila Jackson-Lee.
Laura has also had an article published in the Italian version of the Huffington Post. Here is the translation of the article.
It's been seven years since Michael Jackson passed away and yet, in his mother country of the USA, he is still not being shown respect. His history started in Gary, a small city in Lake County, Indiana, and reached every corner of the planet. There is no country in the world where you won't find an artist having been influenced by him, a needy soul having been supported by him or ordinary individuals having been inspired by him. Through both his abounding, selfless charity work and his unparalleled, out-of-this-world talents, Michael moved the masses to strive to be the best human beings they could be, to love themselves and to help and love one other as your brother and sister, and to love and respect Mother Earth.
Millions of people of all races, cultures, generations and strata of society have been united through Michael Jackson's music. Millions of people across the globe think of him when they think about the United States and thanks to him, they believe that America is the land where dreams come true.
I believe that still today, and that is why I started my petition. His country has done him many wrongs, but Michael Jackson never stopped loving and respecting Her. In 2009 the Congresswoman Sheila Jackson-Lee introduced a resolution to honor Michael Jackson as a musical icon and world humanitarian. But the resolution was never discussed.
I am asking the United States of America's institutional offices to repair the mistake they made in 2009 when, denying Michael Jackson the honor as being an American cultural and philanthropic icon, they betrayed one of the most sublime sons they have ever had, as well as the doctrines of law which they themselves represent, at the same time. A State of Rights that disavows those rights is a huge discredit for a country that identifies itself as the cradle of democracy.
Michael Jackson deserves to be recognized for the man he really was and I've been fighting for years, along with valiant contributors, to accomplish that through Truth4MJ, a website that is a project of truth about his life. This is my plea in collecting signatures for this petition from every continent, because the message of Love that Michael Jackson spread with his music has arrived and been received everywhere, surpassing every time a twisted narrative about him that has been and continues to be given by many – too many acrobats of sensationalism.
It's time to give Michael something back. It's time to do justice to his memory at last.
To see the original article in Italian, please click here.
Source: Laura Messina & MJWN
Leave a comment