Steven Barron Talks About 'Billie Jean'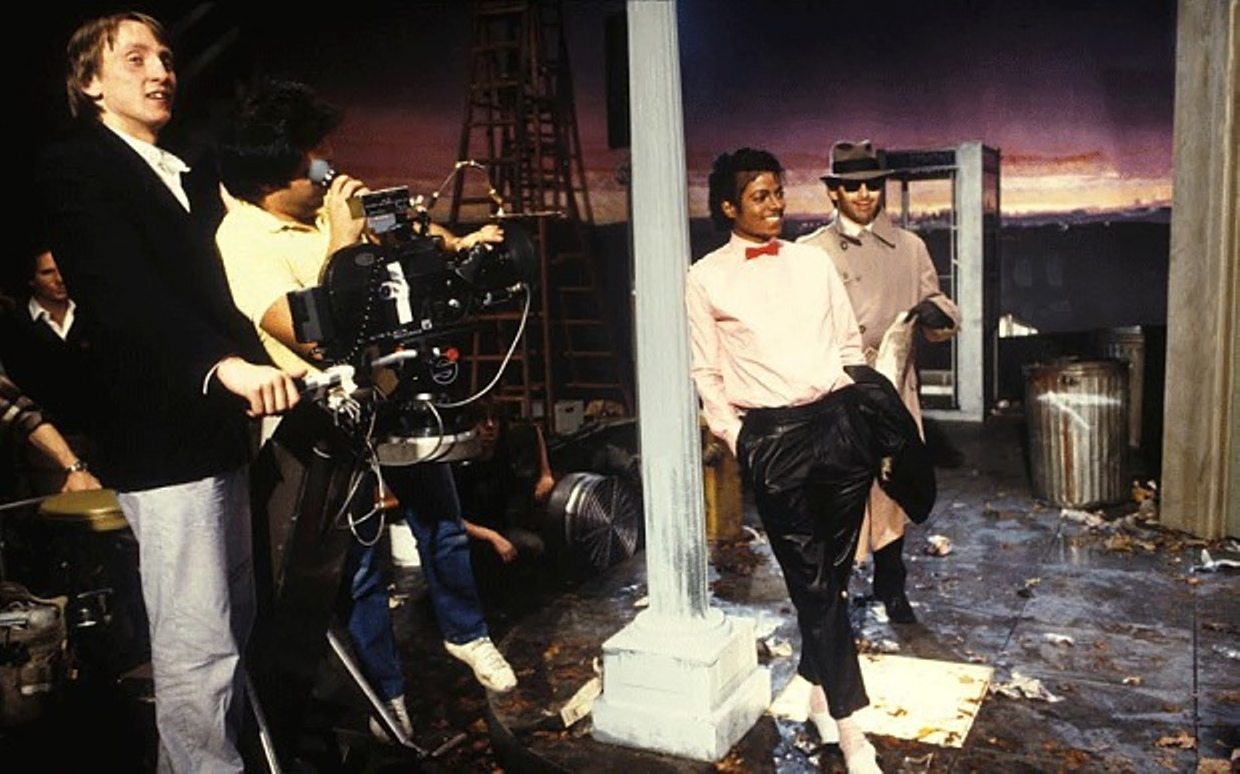 Steve Barron directed the music video for 'Billie Jean', the chart-topping second single from Michael's 1982's 'Thriller' album.
The video sees Michael portray an enigmatic figure with seemingly magical powers, trailed by a shadowy 'private eye' type character, and this is very in keeping with Barron's other work from this time, where fantasy, familiar iconography and technical innovations are fused with pop culture. His brief time working with the King of Pop left an indelible impression.
"The idea was that he was a magical character and everything lit up around him, an idea that I had had for a Joan Armatrading video based on the idea of the Midas Touch," Barron says. "Michael had seen my Human League video and he wanted a cinematic fantasy of some sort. He really liked my idea."
The budget for the video ($50,000, miniscule compared to the $2 million budget for 'Thriller', shot just months later) didn't allow for all the floor tiles on set to light up as planned, so Barron had to apologetically point out to Michael which tiles to walk and dance on, an inconvenience that Michael took, quite literally, in his stride.
Also improvised was Michael's dancing: "His manager said that he had some dancing in mind but that he was practising in front of the mirror and would show us on the day. I left a couple of frames free where he could just dance; I didn't see it until the day, which made it an even more amazing moment indelibly burnt on my brain."
"Michael had a brilliant idea for another scene where tailor's dummies would come alive and dance with him. This was the first single they shot a video for so the record company wouldn't give us any more money to do it anyway, but then Michael rang me up the night before the shoot, in the middle of the night, and said, 'I've been thinking, let's go back to your idea on that.' It wasn't until I saw 'Beat It' and 'Thriller', which were all about choreographed dancing, that I realised he wanted to save that idea. There is nothing like that moment when he actually danced. He's up on his toes spinning around and I'm looking at this superhuman creature through the camera and it was steaming up with the intensity of what I was seeing. I just put the camera down at the end of that take and it was just… wow. Wow!"
Watch Michael's 'Billie Jean' music video here:
Source: Irish Examiner & MJWN
Leave a comment