The Simpons MJ Sound-Alike Speaks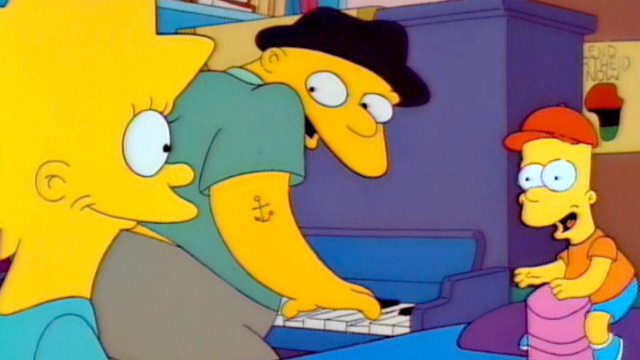 In 1991 Michael famously appeared on The Simpsons episode 'Stark Raving Dad.' In the episode Homer Simpson is sent to a mental institution, where he shares a room with a large yellow man named Leon Kompowsky who pretends to be Michael Jackson, who ends up coming to spend time with the Simpsons family and helps write and perform a song for Lisa Simpson's birthday.
Famously Michael went under a pseudo credit of John Jay Smith due to contractual reasons and his participation wasn't officially confirmed until many years later. Whilst he provided Kompowsky's speaking voice, the singing would be performed by a sound-alike, reportedly because he wanted to play a joke on his brothers. The sound-alike was performed by Kipp Lennon who not only sang the famous 'Lisa It's Your Birthday', but also in front of Michael had to perform 'Billie Jean' and 'Ben'.
This morning on Irelands Today FM, Kipp Lennon spoke to host Anton Savage about the read throughs and recording sessions and recalls his memories of working with Michael Jackson.
Source: TodayFM & MJWN
Leave a comment