Michael's White Glove To Be Auctioned!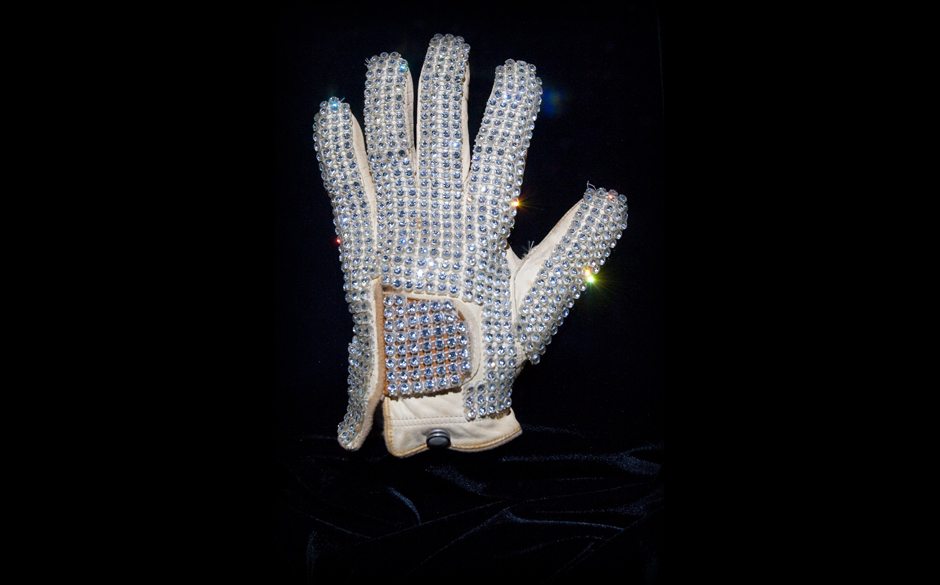 A rare white sequined glove once owned by Michael Jackson could be yours to
own. Auction house Nate D Sanders is selling the piece of memorabilia on 30
July, with bidding for the item beginning at $20,000.
While this is not exactly a steal, it is considerably cheaper than Michael Jackson gloves which have been auctioned before. The one he wore while debuting the Moonwalk went for $350,000 in 2009, six months after his death. Another auction in June 2010 saw a different glove sold for $160,000.
The right-handed glove was given by Michael to his artist friend, Paul Bedard, whom Michael commissioned to create over a dozen paintings for his Neverland ranch. Bedard sold the glove to a private collection in 2005. The artist's paintings for Michael featured historical figures – Abraham Lincoln, George Washington, Albert Einstein and ET – sporting the glove.
During his reign as King of Pop, Michael was as well known for his single white glove as he was for his signature Moonwalk dance move. When, in a 1997 interview, Barbara Walters asked Michael to explain the fashion statement, he said,
"Why one glove? Cooler than two."
The winning bidder will also take home a photo of Bedard wearing the glove, images of the art he created for Michael, and a typed declaration signed by Bedard that attests to the glove's authenticity.
In addition to the glove, one of Michael's jackets is also up for grabs. The custom-made black jacket was produced as a prototype for the 'BAD' music video and album cover.
Bidding for the item begins at $20,000.
Source: The Guardian & MJWN
Leave a comment