Article On MJ's & David Gest's Brainchild 'Robert Burns The Musical'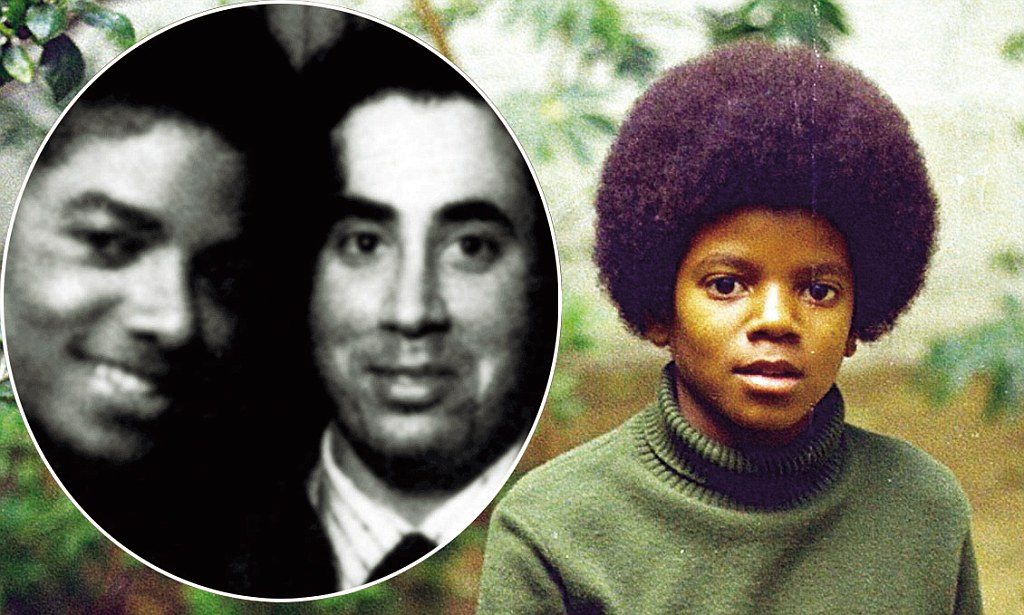 What is the similarity between pop icon Michael Jackson, Hollywood producer David Gest, and Rock Academy Performing Arts college in Scotland? A brand new musical about Scotland's beloved poet and bard, Robert Burns. Robert Burns The Musical, is the brainchild of the late King of Pop and David Gest. After having been shelved for nearly twenty years, the musical has been dusted off and rewritten, and is now brought to the stage in Aberdeen, premiering on January 25, 2015.
Robert Burns The Musical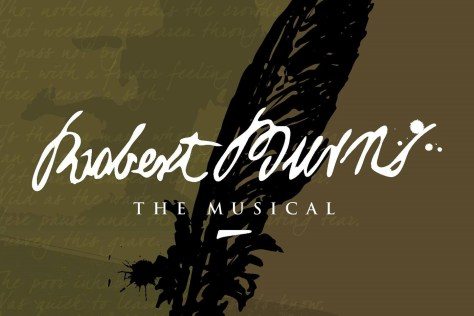 Putting Burns' poems to music
The King of Pop was a great admirer of the work of Robert 'Rabbie' Burns (1759-1796). He shared this passion with David Gest, a flamboyant television and theater producer whom Jackson befriended in his teens.
"Michael and I as kids used to go around antique bookstores and buy everything we could on Burns. We were fascinated by the words of his poetry – it was so enticing to read these brilliant lyrics,"
Gest told Scottish newspaper The Press and Journal in 2014.
In 1993 Jackson surprised his childhood friend with a special birthday gift. Gest was given the use of Jackson's home studio plus a number of musicians to make a mutual dream come true: putting the poetry of Robert Burns to contemporary music. The two had already toyed with the idea of writing a musical together:
"Michael and I were originally going to do a musical on his life with Gene Kelly (ed. the musical legend) directing and Anthony Perkins (ed. actor in Hitchcock's Psycho) as executive producer – but they both died. So Michael and I put all the poems to contemporary music in his studio in Encino. We did Ae Fond Kiss, Tam O'Shanter and all that. We turned his work into show tunes. It is beautiful and I still have the recordings,"
Gest told British newspaper the Daily Record in 2008.
Gest tried to stage an early version of the musical – at the time called Red Red Rose – in 1996, but did not progress beyond participation in the 'Musical of the year' contest in the Danish city of Aarhus. Although the production received a third prize, reviews in British newspapers were sour.
The same happens in 2008, when Gest dusts off the project and announces his prized possession of the Jackson-Burns tapes to the world. The news that Jackson and Gest have worked on a Robert Burns album is received with skepticism. With Jackson's career having come to a halt, purists cringe at the thought of the King of Pop working on the lauded poetry of Scotland's national bard.
But the idea is really not that strange, according to Gest. He is convinced that Jackson based his video theme for Thriller – the best-selling music album ever – on Burns' poem Tam O'Shanter. The poem tells the story of a drunken Tam O'Shanter who passes by an old church late at night. To his astonishment, he sees witches, zombies and demons in the festively lit church, dancing to the tunes of the devil on bagpipes. Parallels with Jackson's Thriller video are obvious, but no one can ask Jackson anymore if this story is true.
Despite the negative reviews, the musical project has potential in the eyes of Gest. His plans to further develop the production come to a standstill, however, when Jackson suddenly dies in 2009. After the death of his old friend, Gest puts his Burns-project to the side. Instead, he produces the documentary Michael Jackson: The Life of an Icon, in which he looks back at Jackson's career from Motown child star to the iconic King of Pop.
Rock Academy Performing Arts
It is not until 2014 that it becomes clear in which direction the Burns project is heading. Gest has joined forces with Rock Academy Performing Arts college in the Scottish town of Lossiemouth. The Academy, led by Tish Tindall and Diane Aspinall, coincidentally gets in touch with Gest. "David was looking for somebody to write a new musical about Robert Burns that would premiere in Scotland with an undiscovered Scottish cast. Richard Smith, our mutual manager in London, thought that Diane, myself and Rock Academy Performing Arts would be perfect for the task," says Tindall.
Tish Tindall and David Gest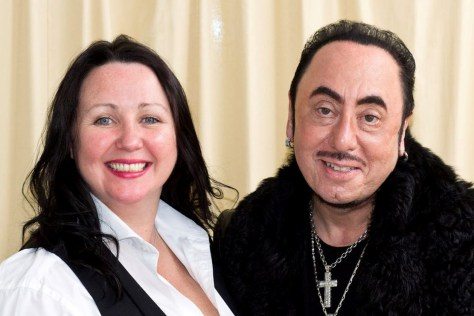 This successful matchmaking has led to the birth of Robert Burns The Musical. Tindall stresses that the idea still comes from Jackson and Gest, but that it is a new production: "This is an entirely new show. Time has moved on and so has theatre, so I felt that this was the way forward."
Although Jackson has obviously had no influence on the final production of the musical, the show does include a few subtle references to the Man with the Glove. Burns, played in the musical by young talent Luke Cockram, makes reference to Jackson as "one of this century's most prolific writers" – a chronological oddity that becomes possible because the story is set between 1995 and 2015. Another reference is made when Burns publishes a new collection of poetry with the title Black and White on June 25, 2011 – the second anniversary of Jackson's death. Although the title represents old-fashioned ink and paper, it is equally a nod to Jackson's hit Black or White. Moreover, Burns reverses history when he explains that his poem Tam O'Shanter is loosely based on Jackson's Thriller.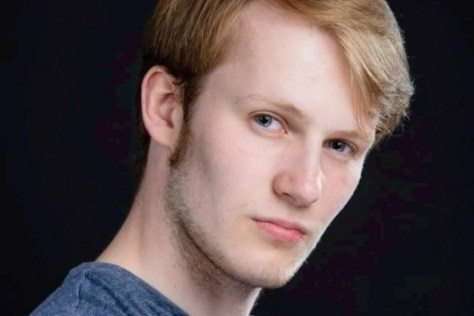 Luke Cockram in Robert Burns The Musical
The 32-strong cast mostly consists of new talents. To ensure a smooth production, the experienced Tindall also appears on stage in a double role as Burns' music mentor and narrator of the story. Gest was also advertised as being part of the production, but he cancelled his cameo appearance as Tam O'Shanter due to other television commitments. His aim is to join the production at a later stage, although no other shows have yet been planned.
All in all, the musical promises to have a Scottish wow-factor. But bringing it to Scotland could not have been less likely, says Tindall: "A musical about Robert Burns that took off from Los Angeles, stopped off in London and landed here in Lossiemouth." Yet all of that is a side issue to her, just like the fact that the idea originated at the home of the legendary King of Pop: "This show is not about Michael, or David or me. It is about the greatest wordsmith the world has ever encountered."
Jackson, Gest and Tindall are, however, not the first to immortalize the Scottish bard in music. Haydn, Beethoven, Britten and Mendelssohn also used his poems in their compositions. Of a more recent date is Tribute, a Burns album recorded by the Scottish singer-songwriter Dougie MacLean in 1995. Scottish folk singer Eddi Reader, also known from the band Fairground Attraction, did the same in 2003 with her album The Songs of Robert Burns. These two are followed in 2008 by the modestly successful musical production Clarinda, about the poet's turbulent love life.
Robert Burns
Burns grows up as the eldest of seven children in a poor tenant family in the Scottish region of Ayrshire. Although most of his days are filled with heavy farm work, he uses his spare time to write folk songs and poetry. His first collection of poetry, Poems, Chiefly in the Scottish Dialect, sells out within a month. His successes bring him to Edinburgh, where the young poet meets his fair share of aristocratic benefactors and female admirers.
Burns lives life to the fullest and shares his bed with a number of lassies. In his short life – he only lived to be 37 years old – he fathers twelve children with four women; including nine children with his wife Jean Armour. But Burns does not keep up his flamboyant lifestyle for very long. After more than a year in Edinburgh, he packs his bags and buys a farm in the Scottish countryside. When the farm does not make enough money to maintain his family, Burns accepts work at the excise service and continues writing numerous poems and folk songs in his spare time. He does so until his untimely death, being increasingly tormented by depressions, a drinking problem and increasing debts. Burns eventually dies of heart failure and his friends are required to hold a collection to be able to pay off his debts. Four years later, in 1800, a posthumous collection of his poetry is published. The proceeds of this highly successful publication ensure that his family can financially stand on their own feet.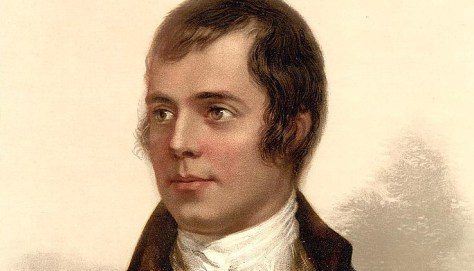 Portrait of Robert Burns
Parallels between the lives of Burns and Jackson are obvious. Both discover their exceptional artistic talents at an early age. Both are ambitious and successful. Both have turbulent private lives and father children with different women. Both die young and leave financial debts behind. For both, these debts are solved by successfully selling posthumous work.
Similarities such as these make the premiere of Robert Burns The Musical all the more interesting. When Jackson lent his studio to Gest, he never would have guessed that more than twenty years later the Bard of Ayrshire would refer to the King of Pop on a theatre stage in Aberdeen. Sadly though, Jackson is no longer here to witness the premiere; Gest must finish this creative adventure together with Rock Academy Performing Arts. But the King of Pop would not object, Gest tells Scottish magazine Crave: "Michael would be smiling in heaven, saying 'About time, David!'"
Written by Annemarie Latour. You can also read the article in Dutch here.
Source: Annemarie Latour & MJWN
Leave a comment