Steven Russell Harts Rocks MJ's 'Rock With You'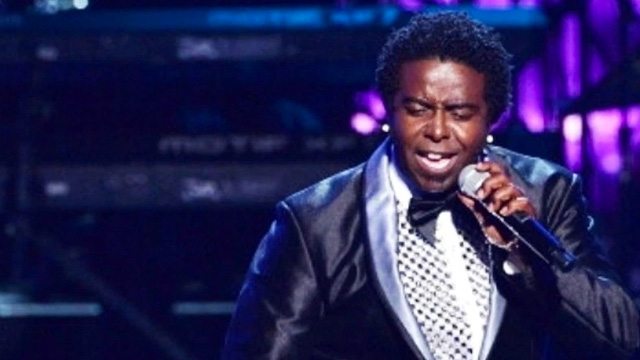 It's not everyday that you come across someone that has done a cover of one of Michael's songs that makes you STOP, TAKE NOTE, and then rewind to hear what you have just heard again, and then want to go and share it with everyone else! When I first heard Steven Russell Harts' cover of one of Michael Jackson's most legendary songs, it did just that! In fact, it still does!
Steven Russell Harts, a Grammy Award winning writer and producer for some of today's hottest talents started his career in the late 1980's as one of the lead vocalists in the multi-platinum R&B group, TROOP. Their many hits include, 'Spread My Wings,' 'Mamacita,' and The Jackson's remake of 'All I Do is Think of You.' Over the last 25 years working in the music industry, Steven has written and produced hit songs for the likes of Keith Sweat, Mario, B2K, Chris Brown, Ruben Studdard, Tyrese, Omarion, Marques Houston, Fantasia, Glenn Lewis, Luke & Q, Troop, LSG, Avant, Monica, KeKe Wyatt, Donell Jones, Charlie Wilson and many more.
Steven contributed three hits on Chris Brown's platinum CD, 'Exclusive' including, 'Take You Down,' 'Help Me' and 'Get At Cha.' In 2009 Steven was awarded a Grammy for Jennifer Hudson's 'INVISIBLE,' and co-wrote one of that years biggest hit songs, Jordin Sparks and Chris Brown's, 'NO AIR.' In 2012 Steven received a second Grammy for Chris Brown's 'Fame.' Steven has also produced music for numerous motion picture soundtracks among them are, Shrek, KungFu Panda, Shark Tale, and all 62 songs on the Dreamgirls soundtrack. Currently he is still writing and producing songs for more Artists and for TROOP who have recently reunited as a group and are making a comeback, as well as for himself.
His career has taken him right up to the top and his accomplishments he owes to one man's influence and who was his prime inspiration in doing what he does now. That man is Michael Jackson. Already having done a cover of the Jackson's 'All I Do Is Think Of You' with TROOP that they took right up to number one on the US R&B Billboard charts he has now done his own solo cover of 'Rock With You.' It's very rare that you hear someone else that isn't Michael singing one of Michael's songs that does such an amazing job and blows you away!  Now it's not about comparisons and it's not about which version you like better, it's simply about appreciating a brilliant cover, in fact, the best cover of any of Michael's songs that I have ever heard and a beautiful tribute to the Legend. Just like Michael loved TROOP's version of 'All I Do Is Think Of You,' I know that he would have also loved Steven's version of his 'Rock With You.'
Many Artists grew up listening to Michael's music and none more so than Steven who has been a life long Michael Jackson fan and started imitating Michael and performing his songs while still at school. In an interview Steven says that Michael was his everything as he was growing up and that he wanted to be just like Michael!. That sentiment certainly comes across in his cover of Michael's 'Rock With You.' When an Artist has that passion in the music that he is singing, it comes across in his deliverance of the song as well. Steven keeps it true to Michael while still adding his own smooth personal flavour with his amazing vocals. I am a huge Michael Jackson fan and will say that Steven rocks Michael's timeless classic!
Steven is also working on a cover of one of Michael's more sultry numbers, 'Lady In My Life,' and I am sure that he will impress with it once again. Looking forward to sharing that too when it is available.
You can listen to Steven's  'Rock With You' cover here.
In an interview Steven talks a little about TROOP, his career and Michael's influence as well. His admiration for Michael is clearly evident when you watch the video and he is proud to show it. With fame to his name, he remains humble and down to earth and tells it like it is. It seems that his love for music isn't the only thing he has in common with Michael.
Steven Russell Harts' 'Rock With You' cover is from his 'So Random' album and is available on I tunes.
Source: Paula Katsikas, with very special thanks to Steven Russell Harts & MJWN
Leave a comment