'Uptown Funk' and 'Jam' Mashup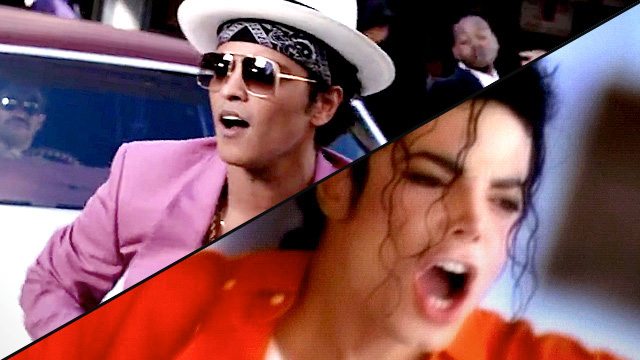 The new track by Mark Ronson featuring Bruno Mars called 'Uptown Funk' is setting the music world on fire at the moment. Its popularity has soared recently in the UK after an X Factor contestant performed it live and it's climbing the Billboard Hot 100 as well, currently sitting at number 8. UK betting shops have also put it in line to potentially be this years Christmas number one (a feat Michael had in 1995 with 'Earth Song').
Mars has always taken a lot of influence from Michael Jackson, citing him as his favourite artist and often performing Michael's songs live in concert. So it's fitting that a fan has mashed up his new hit 'Uptown Funk' with Michael's classic 'Jam' from 1991. The songs fit perfectly together and provides a floor thumping tune to listen to.
Whilst it's an unofficial remix, we hope you enjoy it and well done to Isaac Jackson for creating it!
Source: Soundcloud & MJWN
Leave a comment