India Dances The Michael Jackson Way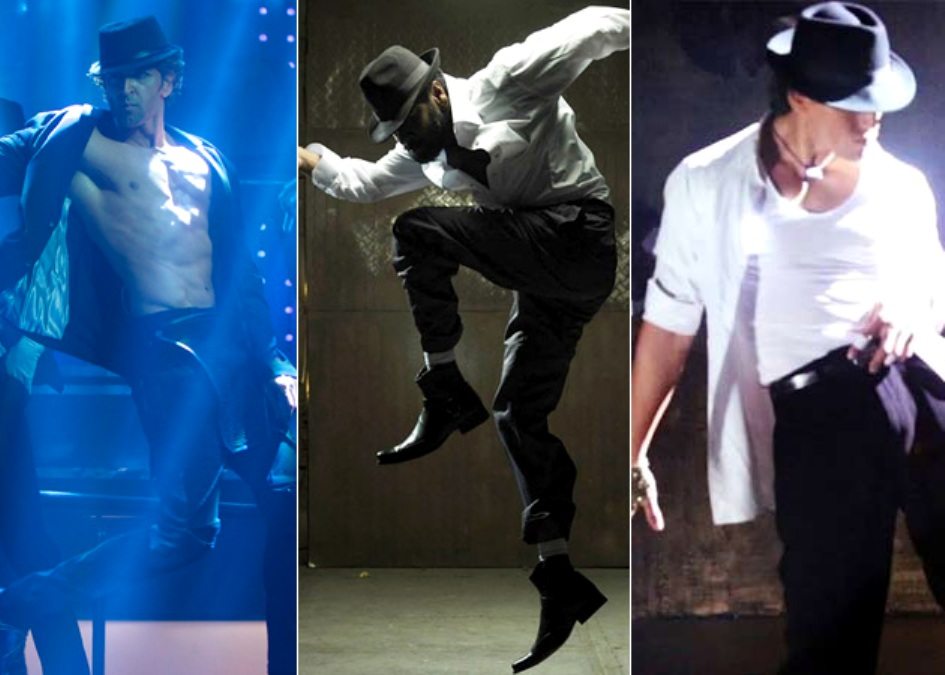 Michael may not be among his followers in corporeal form, but through their tributes and interpretation of Michael Jackson's dance and music style, fans have kept his legacy alive all over the world including in India.
The King of Pop's style of dance has taken many faces and forms by its worshippers. His iconic moves and songs have been redefined to create astounding performances. Though many pay tribute to the King of Pop, there are none as 'Thrilling' as the 'Dangerous' one himself.
Here's a look at those who have taken up the mammoth task of stepping into Michael Jackson's dancing shoes in India, where he has always had an abundance of fans.
Hrithik Roshan
Actor Hrithik Roshan has grooved a la MJ style for the title track of the forthcoming film 'Bang Bang.' The makers shared a teaser of the song which shows Hrithik striking MJ's signature poses. Being the flawless dancer he is, Hrithik lives up to MJ's much imitated style.
Prabhu Deva
Anybody can dance but not everybody can dance like Prabhu Deva. The actor-choreographer and filmmaker is often been seen as India's own MJ. Prabhu Deva's dance moves and style (especially the hip thrust) has replicated MJ's as closely as anyone possibly could. It is however his 'moonwalk' and 'Billie Jean' reinterpretation that seems to be the most popular among his fans. The most recent example of which is 'Go Govinda' in 'Oh My God.'
Tiger Shroff
Heropanti actor Tiger Shroff paid tribute to Michael Jackson on his birth anniversary this year by grooving to his number 'Whistle Baja' in MJ's signature moves. The actor received flak for using his song instead of a MJ song medley, however they couldn't fault his dance style.
Shahid Kapoor
Actor Shahid Kapoor too paid tribute to Michael Jackson at an award show in 2010. Shahid, did not rework his own style, instead copied MJ's moves in the respective songs. He does a great job in his attempt to evoke the MJ nostalgia.
Suleman Mirza and Madhu Singh
If MJ were King of Pop and King of Bhangra, this is what would have happened!

'Britain's Got Talent' contestants Suleman Mirza and Madhu Singh gave a funky touch to MJ's dance style by adding a dash of British Bhangra. The duo have a dance group called 'Signature' which combines MJ's lyrics and dance moves with Bhangra style music and dancing in a comic double act.
MJ 5
Yet another troupe which has based its style of dance around MJ is 'MJ 5'. The Delhi-group won last year's season of dance reality show 'India's Dancing Superstars.' This group of five have an interesting take on MJ's style and often mix and match the best of Indian pop style to MJ's signature moves.
Archana
While most MJ fans have used his moves and songs in their tributes, Bharatnatyam dancer Archana has a different story to tell. This dancer has emoted the lyrics of MJ's songs like 'Thriller,' 'Dangerous,' 'They Don't Care about Us,' and 'Black or White' among others and fused them with traditional dance moves.
Rithvik Dhanjani
Television actor Rithvik Dhanjani has also been among those who has tried to prove himself MJ-worthy. And he passed with flying colours. In the last season of dance reality show 'Nach Baliye,' the actor danced the MJ way with his fiance Asha Negi who challenged MJ's signature moves with her Lavani style.
Source: NDTV Movies, Bollywood & MJWN
Leave a comment