MJ Summer Fun Show In Hong Kong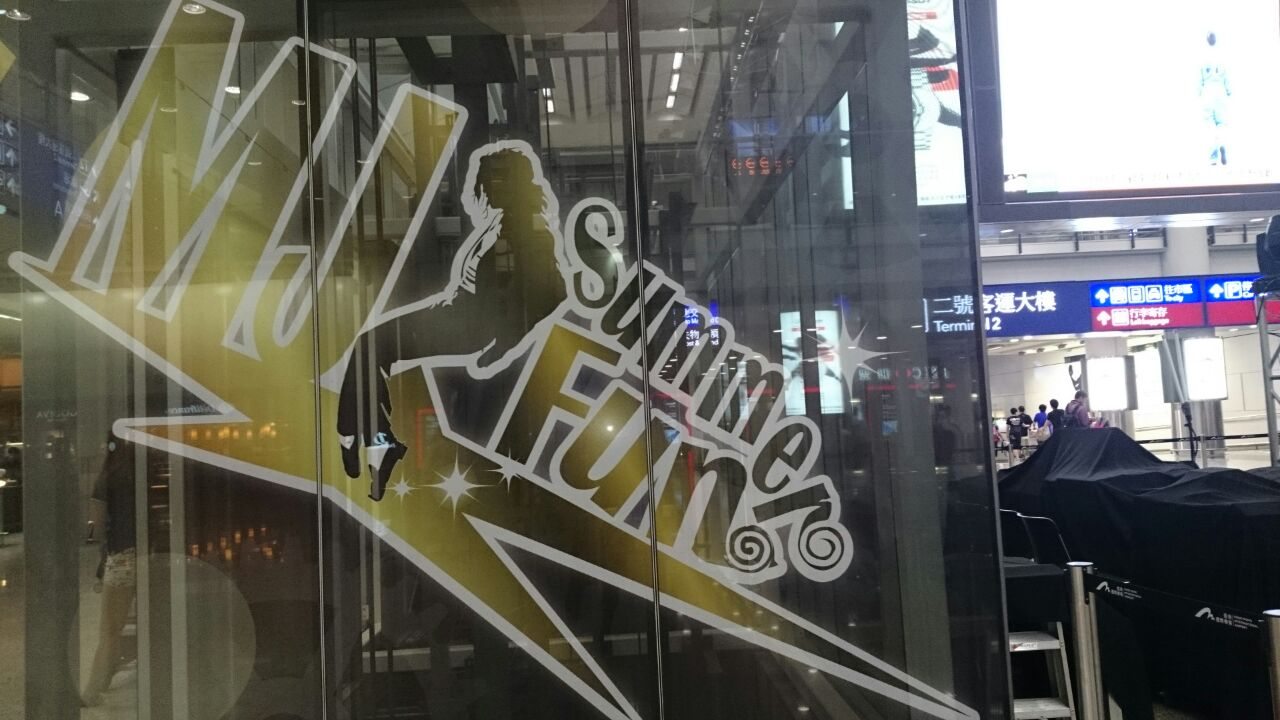 Normally when you get off a plane from an International trip you are greeted by the cities welcome sign at the Arrival Hall, but during this month in Hong Kong you get a lot more than just that!
Initiated by Senior Management from the Airport Authority Hong Kong, a group of HKAPA (Hong Kong Academy of Performance Arts) and EXCEL graduates and students is bringing MJ fun to the Hong Kong International Airport.
From the 11th to the 24th of August 2014, six performances as a tribute to the King of Pop, are staged every day at the Arrival Hall, Terminal One. The launch performance on the 11th of August was supported by the Director of the Academy, Professor Adrian Walter and the Chair of Music, Dr. Sharon Choa.
From Michael's iconic songs such as 'Black or White,' 'Dangerous,' and 'Smooth Criminal' to name a few, the performances are sure to bring a smile to any MJ fan that has just arrived from abroad or is simply visiting the Airport.
The shows are on daily at 12.00pm – 12.30pm, 1.45pm – 2.15pm, 3.00pm – 3.30pm, 4.15pm – 4.45pm, 5.15pm – 5.45pm and 6.30pm – 7.00pm.
Asia has always shown great love and support for Michael, but Hong Kong is taking their support and love for the man to a whole new level by honouring him at their International Airport. Kind of like a "We Are Michael Friendly In Hong Kong" sign.
Traveller or not, on your way to pick up your luggage or simply to meet a loved one that is visiting the Country, it is definitely worth a check for all those that love the Legend that is Michael Jackson.
Source: MJWN with thanks to Paula
Leave a comment