Michael Jackson Inspired Justin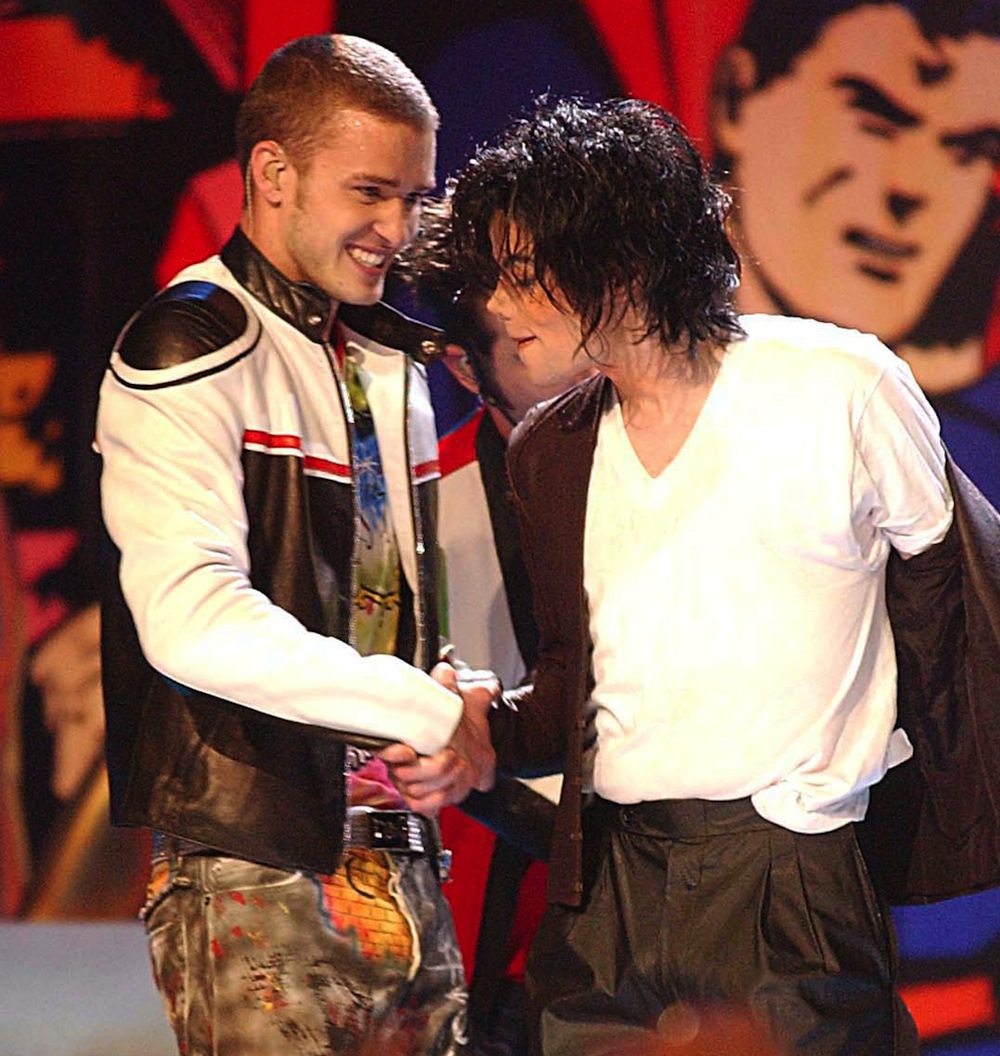 Michael Jackson gave Justin Timberlake the confidence to quit boy band 'N Sync and go solo back in 2001 after turning down the chance to record the young star's song 'Gone' and then insisting on recording it as a duet with the young star.
In a candid new TV interview, taped for an upcoming Oprah's Master Class, the 'Cry Me a River' singer admits his hero's interest in the song and a phone chat he had with the King of Pop inspired him to think long and hard about going solo.
He says, "The first real seed of that was this song I had written called 'Gone.' It ended up on our third and last album and it was the first song I kind of cut by myself and then brought it to the guys and included them.
"We were having a meeting for the third 'N Sync album at that time and I said, 'Well I have this other song, but I originally wrote it for Michael Jackson', (and) I just got word that… they (Jackson's handlers) had turned the song down, so we decided to cut it, but it was one of those songs where it felt a little more personal to me 'cause I had written it for, like, the biggest artist of all time."
He adds, "I guess Michael did hear it and called me on the phone and said he wanted to cut the record but he wanted it to be a duet between himself and I, and I said, 'Well, it's already out… We've already cut this song as an 'N Sync record…' and I'm literally punching myself in the face, because I said, 'You know we can't do that. Could we do, like, an 'N Sync featuring Michael Jackson or Michael Jackson featuring 'N Sync (track)?' And he was very absolute about the fact that he wanted it to be a duet between himself and I.
"I think it's the first idea that I ever got about doing something on my own because it was the first time I'd ever really felt the confidence to do it. And I knew that the music I was interested in and was writing at the time was different than what we had previously done (in 'N Sync) and it felt like a real departure. I never told anybody that Michael story."
Source: contactmusic.com & MJWN
Leave a comment