Working With MJ On 'Thriller!'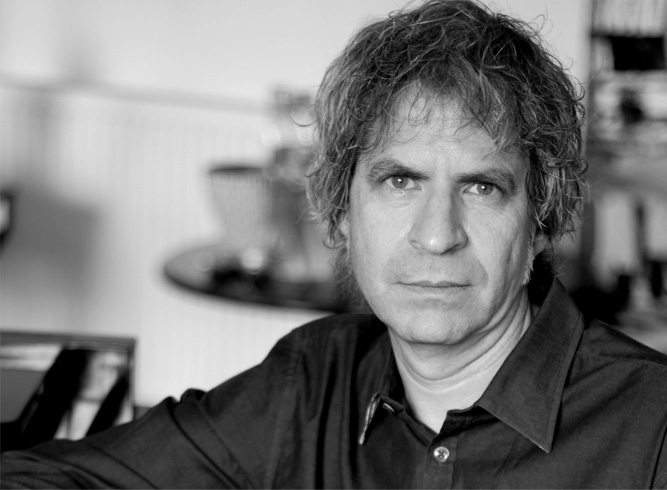 DFLAT minor to E, E again, then G flat major, then C sharp minor 7. Written down, it means very little, but if you heard those notes played, you'd recognise them instantly.
It's the chord sequence that has filled thousands of dancefloors, caused drivers in their millions to reach across and turn the car radio up and helped propel Michael Jackson from being just another pop star to a world icon.
They are the first five chords of the song 'Thriller,' taken from the record of the same name. Even now, 32 years after its release, it remains the biggest-selling album of all time.
Those chords are very familiar to Brian Banks, who lives in the countryside near Thornbury, Bristol in the UK.
A long time ago, and some 5,000 miles to the west, he was part of the whirlwind three weeks that saw the album put together at Westlake Recording Studios in Los Angeles.
Brian, in 1982 an accomplished musician in his own right, was the synthesiser programmer for the album. Since then, he has worked on several major film scores and recorded for some of the world's biggest companies, but working on 'Thriller' remains an eye-catching element of his CV.
Not that those in the studio at the time had any idea what they were about to unleash on the world.
"We were working with Michael Jackson and Quincy Jones, so yeah, it was a big deal. But I have to tell you, I don't have any photographs of me in the studio because I was working on jobs of that stature on a pretty regular basis.
"He wasn't 'MJ' in those days. It wasn't like 'Oh my God, it's Michael Jackson'." It was more, 'Oh yeah, that guy from the Jackson Five is releasing another album'.
"It was cool to be working with Quincy and Michael. Don't get me wrong, I was thrilled to be there – it was an A-plus gig and only the best of the best get asked by Quincy Jones to work on a Michael Jackson record."
At this point, Brian leans closer and lowers his voice to emphasise his point.
"But nobody had any idea how big it was going to be. Nobody. I remember towards the end of my time working on the album the photographers brought the final proofs back for the centrefold – the ones of Michael in the white suit – and I happened to be in the studio when he and Quincy and the photographers were trying to pick the best one.

You have to remember that in the early '80s music was in the toilet. Sales were way down, disco was dead, punk didn't really sell a lot and there was a lot of floundering around looking for something.

So music was in a bad place. And I remember Quincy saying to Michael, 'Off the Wall' sold eight million copies. If 'Thriller' sells six million, in this market, I'm going to call that a success.

And it did 50 million in its first year. But no, nobody – even Quincy and Michael – had no idea it would take off like it did."
The impact was not just in terms of dollars and cents. Brian, now in his fifties, remembers the shockwaves breached the racial divide in music.
"You have to remember that Michael was the first black musician to appear on MTV, and that was huge. Prior to that, it was all-white rock and they had to let him on MTV because the album was getting so big, which then helped promote the album, so it became a tidal wave.

MTV could marginalise black musicians without getting a whole lot of flack, although there were murmurings.

With Michael, those days were over, and that's not to take anything away from black musicians from decades prior, but the worldwide commercial and social equality and respect thing, he single-handedly changed it. There was a corner that got turned right at 'Thriller.'"
Michael, who died in 2009, remains a polarising figure despite his obvious musical talent. Brian, though, recalls a quiet, shy man who was almost in the background while 'Thriller' was being recorded.
"I can't pretend I knew him well. We were in the same room, we worked on stuff and talked, but it's not like he's a longstanding friend. He was very quiet, very reserved. When he was in the studio and not doing something, he was in the deepest, darkest corner, maybe practising dance moves.

When you worked with him he was very forthcoming with his ideas and thoughts, but not oppressive or demanding in a 'you will do this' or 'you will do that' way. You have to remember the man in charge was Quincy Jones, and that was who we were listening to.

I remember that nobody was allowed anywhere near the building when Michael was recording voice. It was just Michael, Quincy, the engineer, the assistant engineer – that's it. There was a very tight circle of people around when he was doing his thing."
For Brian it's all about the music when you talk about Michael Jackson.
"He had a voice and a delivery that was absolutely magical. He had a sensibility about what was good – he could sense it, he could feel it. He obviously had a great sense of rhythm and style and phrasing.

He was like Sinatra in that sense, one of these people that can deliver a song and obviously had enormous impact on pop music, on other musicians."
On talking about Michael's passing in 2009:
"I WAS more sad than shocked," admits Brian.
"It's that push-pull thing. Would I have liked to have been famous? Yeah, probably. When you go into the arts most people want to be a rock star or famous opera singer or conductor – that's one of the draws of the performing arts. But the more people you see that have attained fame early on and have not been able to handle it… you see it too often."
"It wasn't like I lost a friend, but we lost an iconic musical influence. I was sad. It was almost like you expected something horrible was going to happen at some point because he always seemed to be on the edge. But that's not just my opinion, and you don't have to be a rocket scientist or worked with him to see that.

When I worked with him he was a very quiet, almost fragile, soul. When he had an idea he spoke it out, but it was that light, soft-speaking voice that people would have heard in the interviews he did, that was how he spoke.

He was a very reserved man until he got on stage, which was where he exploded."
Read the full interview and find out more about Brian here.
Source: The Bristol Post & MJWN
Leave a comment