'Do You Know Where Your Children Are?'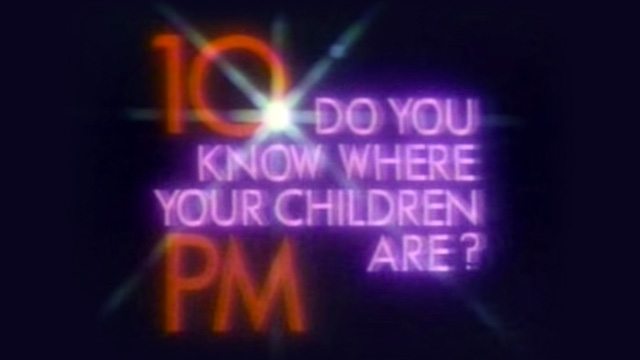 There seems to be a lot of mis-information about track six on the forthcoming 'Xscape' album, with many believing the track originates from the early 1990s, when Michael was embroiled in allegations.
This was not the case.
The inner sleeves of the 'Xscape' album will contain information about each track, including when they were recorded and the lyrics. At the LA playback, co-executor of the Michael Jackson Estate, John Branca, said that actually this track was written by Michael in the mid 1980s and based on the American public service announcement that was played on television.
The question was asked around 10pm or 11pm (Michael's song uses 12 o'clock) and asks "Do you know where your children are?".
The phrase was regularly broadcast from the 1960s – 1980s, however has been sporadically used since, and was brought back into circulation in 2008. Often celebrities made cameos saying the famous line on camera just before the news, predominately in New York City.
The song is a definite dance floor filler with a stomping beat. We can't wait for you to hear it! Similar to 'Abortion Papers', which was released on 'Bad 25' in 2012, the song has a serious meaning, though Michael makes it into a song you can't help but sing along to with a catchy melody.
As well as Michael's track, there have been many other cultural references to the announcement, including this humorous one from The Simpsons:
Source: MJWN & Wikipedia
Leave a comment