Freddie Mercury's Former PA Talks About Recordings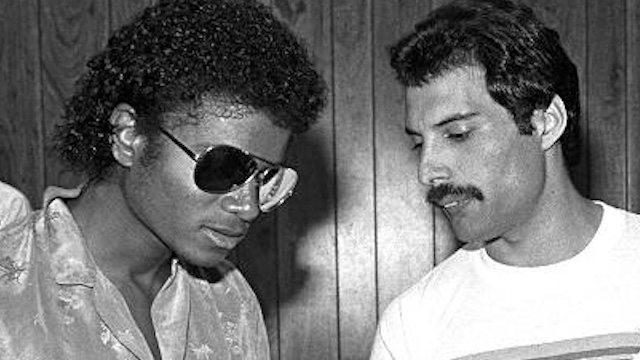 Journalist Jan Velinger has spoken to Freddie Mercury's former PA, Peter Freestone, about the unreleased recordings between Michael Jackson and the former Queen front man. Freestone was present during the recording sessions and the lasting members of Queen have said that they hope to release the three songs later this year. Here's some of the interview:
The Times and Rolling Stone both caught fans' attention this week by confirming that three lost songs Freddie recorded 30 years ago with Michael Jackson will be released later this year. At least one version of one of the songs is already well-known; another, called Victory, is not, and if I am not mistaken has never been heard. Did you ever wonder to yourself, since you were there at the time, whether these songs would ever be released?
Because they were Michael's property – they were recorded in his own studio in his home – I never expected them to see the light of day. But I am very happy they will. Two of the tracks have had various treatment by fans over the years – State of Shock and There Must Be More to Life Than This, both of which were released in different forms. One on the Jacksons' album and one on Queen's; but the third one, Victory, is something that has never been heard before.
"I still have some memories of it because I was there when it was recorded in the studio. In fact, on the original tape – and I don't know if this will still exist – I played what you hear as the bass drum on the track. Only it isn't a bass drum: what you hear is a toilet door! I had to stand there for five minutes banging a toilet door! So, you know, I think it is going to be something for people to enjoy, it should be very interesting."
Hopefully that stays on the track!
"I hope so!" (laughs)
Do you think the release of the third song could cause a sensation?
"I really hope so. Of course even the other two tracks will receive different treatment now that Queen are involved in the production. I am sure that they will be paying attention to Freddie's voice and the production of the whole track. They are perfectionists and everything has to be just right. But I believe that it will be worth the wait."
Where did the impulse to work together come from?
"The first that I heard about it was when Michael came to a Queen show at the Forum in Los Angeles. I remember him talking in the corner with Freddie and John. Afterwards Freddie said 'Huh! Michael says we should be doing something together because he loves what he's heard! Because he'd been listening to Another One Bites the Dust and loved that and the whole feel of it. So Freddie said 'he wants to meet up to record. Ah, but it'll never happen, it's just talk! Months later that was followed up with a phone call from Michael, because he had heard Freddie was in L.A. and he invited him over."
My understanding is that that meeting was less than optimal…
(burst of laughter) "I know what you are referring to. Well, Michael, if you remember, at that time in his place in Encino had almost a mini-zoo and his favourite animals at the time were the llamas. Given it was summer in Los Angeles, Freddie wore a white t-shirt, white jeans, white trainers and after the tour his t-shirt was white jeans with the bottoms brown with spattered mud and brown trainers because we'd had been traipsing through the mud."
"Michael also took us around his home and in his bedroom and it was so funny: he had a large terrarium with a big snake inside. Publically, Michael said it was a great friend and the best and a really good and amazing snake… we couldn't help but notice that there were about forty bricks keeping the lid of the terrarium down, to make sure it could not get out!"
That's cute!
"Yeah, it's amazing what can be said and the little different facts behind it!"
The actual recordings: when were those done, on a different day?
"No it was the same day. Both of them were really busy recording and touring in 1983. Michael wanted Freddie to finish State of Shock because he wanted it for the Jacksons' album called Victory. But Freddie had very little time and he wasn't able to finish. So Michael suggested that Mick Jagger could sing the other part and Freddie said of course it's your music, he didn't object. For time reasons, the two weren't able to pick up the material again."
How does the quality of the vocals strike you in terms of how the singers complement each other? Freddie was such a powerhouse singer…
"I think because they are so different that it works very well. If both of them had the powerful voices it would seem almost like a competition. You used the right word with 'complement': the two voices work together very well and it's like a conversation."
Source: Radio Prague & MJWN
Leave a comment