Corbin Bleu's MJ Goosebumps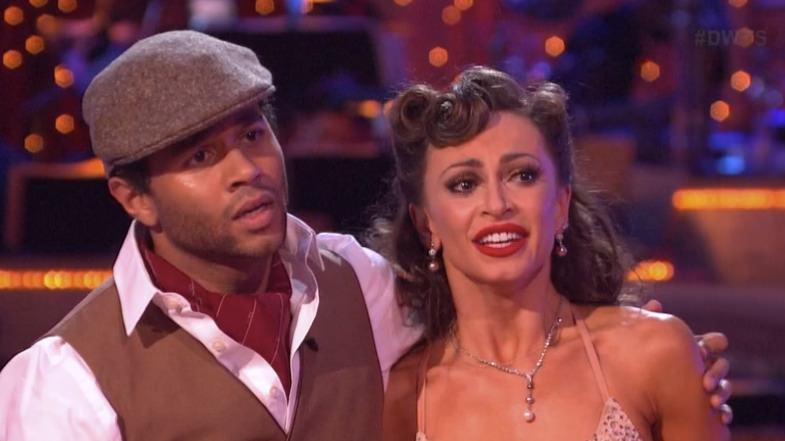 Corbin Bleu: I Get 'Goose Bumps' Recalling When Michael Jackson Liked My Dancing
Not only were the judges in awe of Corbin Bleu and Karina Smirnoff's Michael Jackson-centric freestyle routine on Monday night's 'Dancing with the Stars' – but it sounds like the King of Pop himself would have enjoyed the number if he were still alive.
"He came to the 'High School Musical' concert in Vegas," Bleu told reporters backstage after learning he'd successfully made it through Monday night.
"When I went and did my bit in the concert, Kenny [Oretga, the choreographer] leaned over and said, 'Michael leaned over to [me] and said, who is that? And I said, 'That's Corbin Bleu.' And Michael said, 'He's good.' I still get goose bumps thinking about it. It was one of the coolest things for me."
Calling his encounter with the icon "the highlight of my life," Bleu describes Michael as having "such a presence," explaining, "He's extremely tall [and] he's got big ol' hands when you shake them."
Now that the tough MJ number is out of the way, Bleu tells PEOPLE that going into Tuesday's season finale "I feel the major storm has passed. We still have something to go do before tomorrow, but that freestyle has been the bane of our existence this week."
And with Thanksgiving just a few days away, Bleu says regardless of the finale's outcome, he looks forward to going "out with my family and we'll all have a celebratory [glass of] Champagne and that will be that … Either way, at the end of the day, I'm one of the top three. I'm celebrating."
Corbin and Karina danced to Michael's 'Smooth Criminal.' They even got to work with MJ's choreographer Travis Payne.
"You killed it! You managed to combine some iconic Michael Jackson moves with amazing ballroom touches in a packaging that was pure Las Vegas magic," Bruno said. Carrie Ann said they nailed it! Len even gave them a standing ovation before the paddles came out! They got a 30, OBVIOUSLY!
Source: people.com, Hollywood Life & MJWN
Leave a comment