MJ's Influence On DJ Switch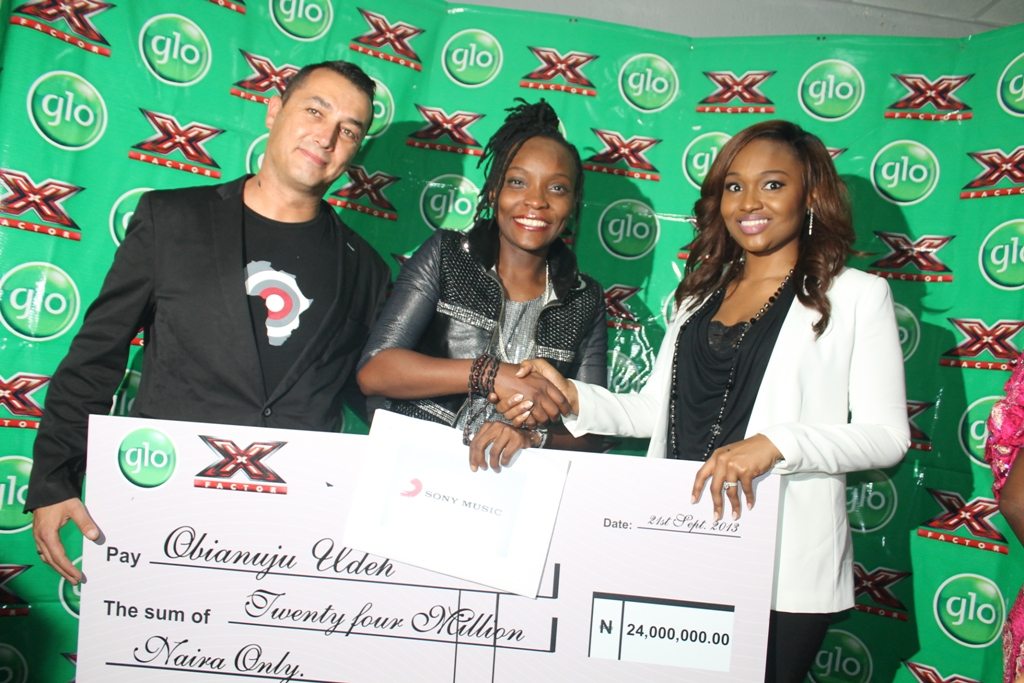 Michael Jackson made me realise my musical gifts – DJ Switch
Obianuju Catherine Udeh, better known as DJ Switch, won the first Glo X factor reality TV competition recently and asides winning the N24 million prize money, got an international contract with Sony Music thus  making her one of the biggest  artistes on the Nigerian entertainment scene presently. ROTIMI IGE caught up with her and presents her up, close and personal.
When and how I discovered my musical ability?
It happened when I first saw Michael Jackson. The truth is that watching him made me realise the gift God gave to me. I loved his energy, swag, stage command and just everything about him. Though he wasn't the typical drop dead singer with a killer voice, he was real. So, if memory serves me right, I think I was about 12 then.
Earliest musical influences?
Michael Jackson, Tracy Chapman, Erikah Badu, Missy Elliot, Lauryn Hill.
My experience in the X Factor show?
Simply amazing!
When I was announced the winner What went through my mind was, "thank you God for uplifting me, for rewarding all my years of labour and for reassuring me that you are taking me places".
My experience with GLO crew, SONY crew and the X Factor crew?
Good.
Advice for upcoming artistes?
Please believe in yourself, don't follow the boss if you don't have to. Work hard for yourself, be bold and above all be prayerful.
You can read the full article here.
Source: Nigerian Tribune & MJWN
Leave a comment