Being An MJ Pilgrim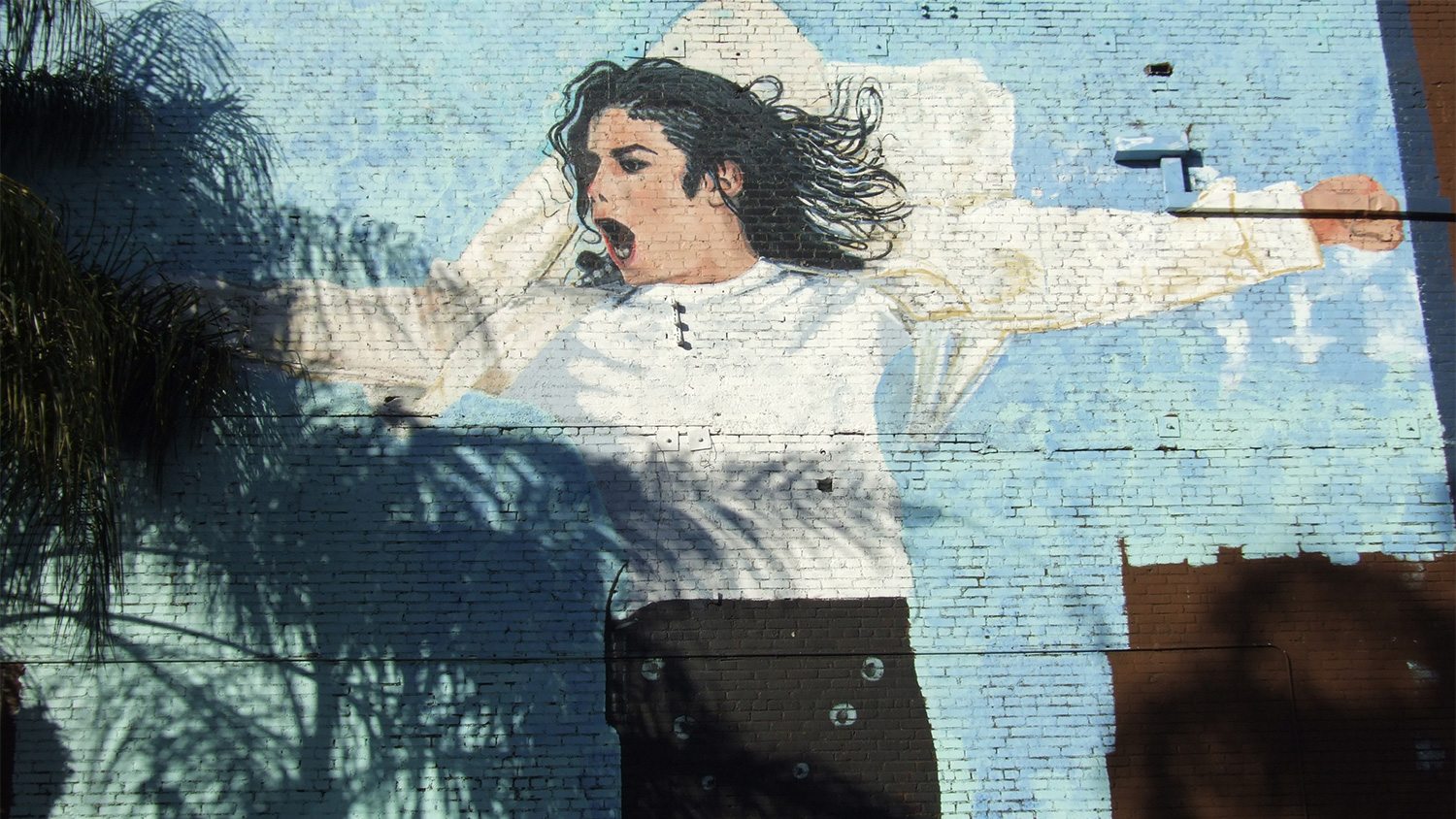 The Agony And The Ecstasy Of The Global MJ Pilgrim
A Michael Jackson pilgrim is what I call a fan who travels the country or the world to visit places relevant to MJ or to attend special events involving his art and legacy.
These gatherings can be as diverse as a meeting of like-minded souls at Forest Lawn or the gates of Neverland, or attending a major arena show like 'Michael Jackson the Immortal World Tour,' or the resident Michael Jackson 'ONE' show in Las Vegas (both by Cirque du Soleil). Adrian Grant's long-running 'Thriller Live' tribute show in London's West End is another popular event for fans, as is the 'MJ Live' tribute show at Rio in Las Vegas.
Some of us like to visit monuments and statues of Michael – in China, London, Hong Kong, Rio and other places, see costume and artefact displays like the MJ FanFest (in Las Vegas in December 2011) or visit the collection permanently housed at the MJ Gallery at Ponte 16 in Macau.
Please note: All the following photographs are Kerry's own, and we politely request that fans respect this and refrain from copying her photography.
I have friends who have made the pilgrimage to Michael's 'HIStory' statues in Best (Netherlands) or Lausanne (Switzerland) and the wonderful street memorial in Munich.  They're on my 'wish list' too – as is the statue at Mistelbach, Austria.
There are artefacts to view at Hard Rock Hotel properties all over the world, including one in Penang with a large seated statue of MJ out front (think in terms of the statue of Abe Lincoln at the Lincoln Memorial in Washington DC.)
There are photos posted on social media by fans from all around the world of places encountered by or well known to them, which give that 'wish list' the potential to be virtually bottomless.
So, as Michael fans we are blessed indeed to have so many places to visit and view and occasionally events to attend – some of them fan-generated.  All are a testament to the man we all admire and love, the incomparable King of Pop and king of our hearts, and the source of some incredible moments of personal ecstasy as we enjoy, share and celebrate his legacy.
So where, you might well ask, does the 'agony' come into it?  Imagine if you will being blessed with the opportunity to see/attend some of these pilgrimage places and events, but suffering the inevitable restrictions of time and resources (i.e. money) – meaning that you can only see a few of them.
The more you get to know a place, and the more fans you meet, the more things you discover to add to your list.  The frustration of being on the other side of the world, with countless opportunities to walk in Michael's footsteps, yet not having the time or wherewithal to do everything, is something I've certainly experienced – as I know have other travelling MJ fans.
It's a bitter sweet sort of agony: knowing you have been privileged to a large degree, yet have fallen short of the full prize as in the case of some of us (especially us late-comers) who never saw Michael perform live much less had a chance to meet him.
A live Michael Jackson performance this side of the Pearly Gates is now an unattainable dream. But if, like me, you have a 'wish list' (or 'bucket list', if you prefer) and are an inveterate traveller, then the options to indulge in a global MJ pilgrimage are many indeed.
A fact for which I say a hearty 'Thank you, God!'
And 'thank you, too, to Michael.' After all, it is his determination to use and perfect his God-given talents, and sharing of his philosophy and message of love and healing, that has resulted in these MJ monuments cropping up all over the planet in the past four years.
Long may it continue, even if it means never getting to the bottom of that 'wish list.'
– Kerry Hennigan
Global MJ Pilgrim
(Australia)
Please note that the photographs marked with a * are Kerry's own and therefore are copyrighted to her. We politely request that readers acknowledge this and refrain from copying her photography!
Source: Kerry Hennigan & MJWN
Leave a comment