Slacklines Megastunt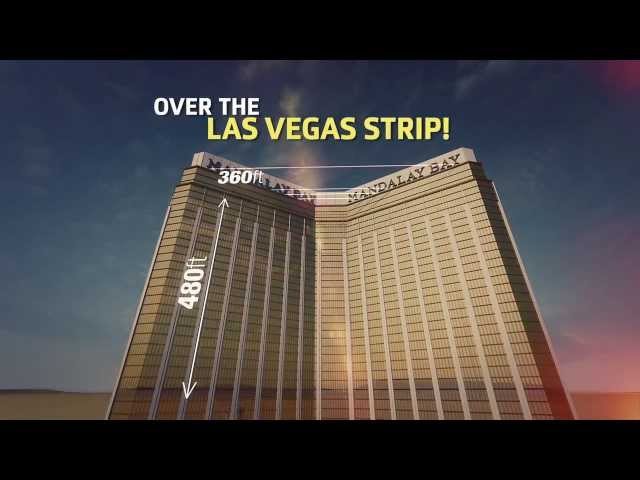 Exhilarating spectacles were taken to new heights this afternoon as Michael Jackson 'ONE' by Cirque du Soleil partnered with Gibbon Slacklines to showcase a record-breaking highline walk, from the exterior of Mandalay Bay and House of Blues Foundation Room, 63 floors above the Las Vegas Strip.
As the kick off to the 2013 World Slackline Federation (WSFed) Slackline World Cup Finals taking place inside the Michael Jackson 'ONE' Theatre on Oct. 17, Andy Lewis, the daredevil Gibbon athlete and slackliner made famous for his Super Bowl XLVI halftime show performance with Madonna, set a new world record for the longest urban highline walked.
Lewis thrilled spectators by forging a 480-ft. high, 360-ft.-long slackline, running parallel to the Las Vegas Strip, rigged from two of Mandalay Bay's resort towers!
To view the multimedia assets associated with this slackline stunt, please click here.
Source: multivu.com & MJWN
Leave a comment