A Wonderful Generous Person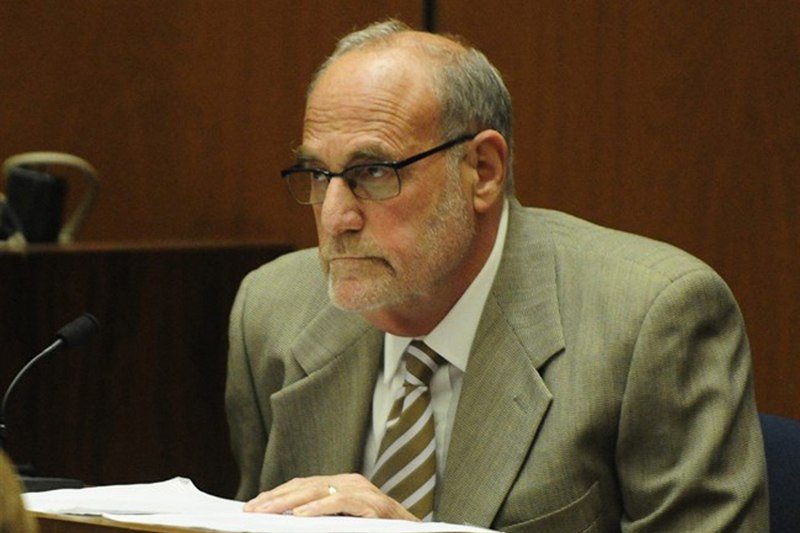 AEG Live Trial September 18th
Allan Metzger's videotaped evidence was played for the jury. He will be called by the plaintiffs as a live witness Thursday to give evidence about his treatments of Michael.
In her evidence Debbie Rowe, Michael's ex wife, had testified that Dr. Metzger, who treated Michael for 15 years, twice arranged for German doctors to administer the anesthetic propofol to Michael, in a hotel room, when he was having trouble sleeping during a stint of concerts in that country.
AEG Live rested its defense case this afternoon in the Jackson civil trial. They did not call Katherine Jackson back to the stand.
Plaintiffs started their rebuttal and called LAPD Detective Scott Smith, whose testimony was brief.
Each side will have 4 hours to present their rebuttal, which works out to be one court day.
Defence attorneys provided an emotional finale to their presentation, playing the videotaped testimony of Michael's physician Dr. Allan Metzger.
With Katherine Jackson seated in the courtroom's front row, jurors heard Metzger deliver a tribute to the star.
"I saw him as a great guy … a wonderful, generous person," said Metzger, whose account, given on videotape a year ago, delivered perhaps the most human view of the superstar by any witness.
Metzger spoke of Michael's decision to embark on the ultimately ill-fated 'This Is It' tour to eradicate the stigma of his child molestation trial.
"He wanted to redeem Michael Jackson," said Metzger who visited with the singer at home three months before Michael died and told of the heart-to-heart talk with him.
"He wanted to redeem his image," the doctor said. "He felt this was it and he wanted to go out with a flash. He was still terribly hurt about the trial and the accusations.
"Michael was tried and acquitted in a sensational molestation trial in 2005 then lived abroad for a time and returned to rehearse for his 'This Is It' tour.
Metzger's testimony contradicted many accounts of Jackson as a tortured figure in his last months, forced to commit to more concerts than he was capable of doing and turning to prescription drugs to chase away his demons and find the elusive sleep he craved.
Metzger said he was energized — and scared — by the prospect of the shows.
He said their conversation in February 2009 began with "an anxiety call" from Michael.
"I think he was fearful because this was it and he needed to do a lot of perfectionalizing," Metzger testified. "He wanted it to be something that had never been done before."
One thing that scared Michael, he said, was the prospect that he would not be able to sleep when he got to London to kick off the concerts.
Metzger said he suggested putting him in touch with sleep therapists in London, but Michael resisted.
In his last meeting with Michael in April, 2009, the singer asked Metzger for intravenous sleep medication, but the doctor said he refused, telling Michael it was dangerous and potentially life-threatening.
The doctor also lectured him on nutrition and hydration, noting that Michael typically dropped seven to eight pounds in every performance.
He said Michael never mentioned Dr. Conrad Murray or spoke of taking propofol, the drug that killed him. Murray was convicted in 2011 of involuntary manslaughter for giving Michael an overdose of the drug in June 2009. He is serving a prison term.
AEG Live's defence has focused heavily on testimony from Michael's former physicians, who have detailed their treatments for the superstar. The company denies it hired Murray.
Lawyers for Katherine Jackson were expected to present a brief rebuttal case this week and closing arguments were likely to begin on Monday.
Source: Los Angeles Times & MJWN
Leave a comment