Jesse Jackson Jnr's Luxury Items Auction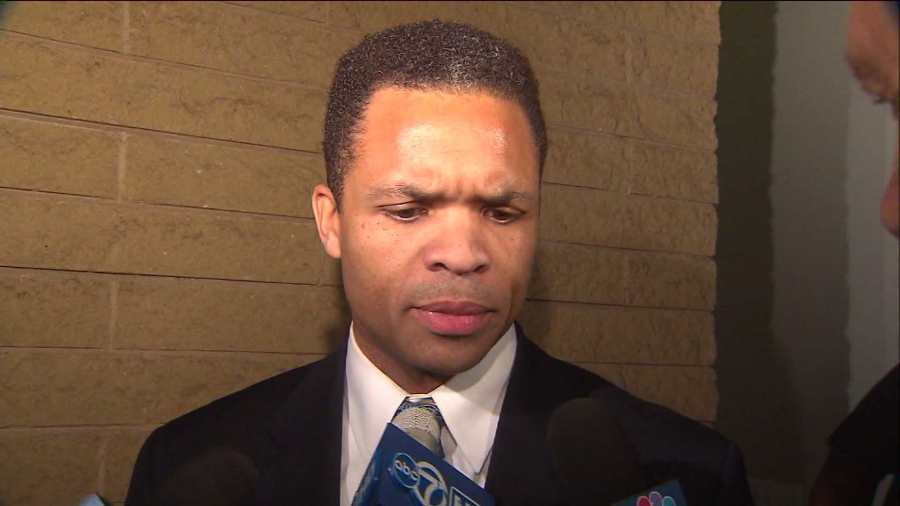 An auction began today for luxury items once owned by convicted ex-Congressman Jesse Jackson Jr.
The U.S. Marshals Service is selling a dozen items that Jesse Jackson Jr. bought with campaign funds. He pleaded guilty to those charges, and will spend 30-months in prison. His wife, Sandi, was sentenced to 12 months after pleading guilty to tax fraud.
The items range from fur capes to five framed Michael Jackson posters being auctioned by the US Marshals service as it tries to recover some of the $750,000 the Jacksons illegally spent from the campaign fund.
Within the first couple of hours, the item drawing the most interest was a fur-trimmed brown cashmere cape that had 35 bidders, who'd raised the bid to $615.00.
Next with 19 bidders was a framed and autographed Michael Jackson poster from his induction into the Rock & Roll Hall of Fame. At noon, that bid was up to $371.
A guitar that was believed to have been signed by Michael Jackson and Eddie Van Halen has been removed from the auction after questions came up about its authenticity.
The online auction continues until September 26th. Last month, a federal judge in Washington sentenced the former congressman to 2 1/2 years in prison and his wife, former Ald. Sandi Jackson, to a year behind bars.
Source: CBS Chicago, WGN TV & MJWN
Leave a comment