US Fight Over Michael's Glove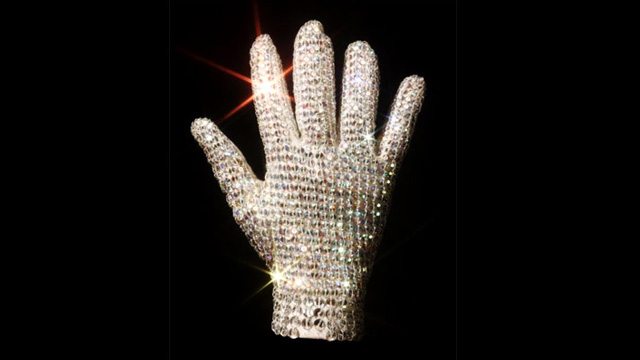 The US government is currently involved in a legal battle to stop a gem-encrusted glove worn by Michael from falling into the hands of a dictator's son.
The US claims that Michael's glove was bought with "dirty money" by Equatorial Guinea President Teodoro Obiang Nguema Mbasogo's son Teodoro Nguema Obiang Mangue.
The latest hearing in the twenty-eight month old case 'United States of America v One White Crystal-Covered 'Bad Tour' Glove and Other Michael Jackson Memorabilia,' will be heard in a Los Angeles courtroom on Monday.
In April 2011, US authorities seized assets worth some $71m (£45m) from Obiang Jr, who owns a collection of Rolls-Royces, Bentleys, Ferraris and Lamborghinis, a $38m (£25m) private jet, and a $30m (£20m) mansion in Malibu, California.
More than 70% of Equatorial Guinea's population lives in poverty, but President Obiang and his cohorts have amassed huge fortunes through corruption, the US claims.
According to Washington's lawsuit, Obiang Jr, who was appointed forestry minister by his father, has "amassed over $300m in net worth, all while earning an income of less than $100,000 per year as an unelected public official appointed by his father."
Obiang Jr, 42, who first moved to America in 1991, is alleged to have laundered stolen public funds in banks across the globe.
Source: Sky.com & MJWN
Leave a comment