McDonalds 'Beat It' Parody – Clean It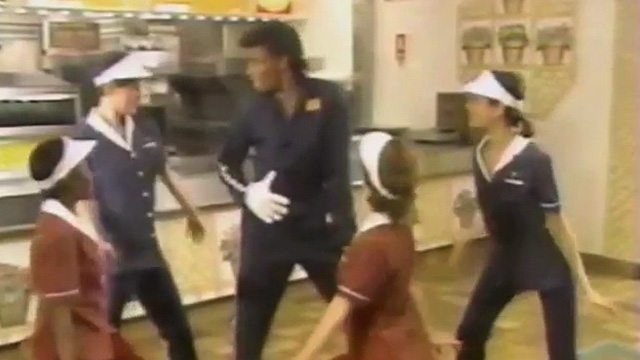 Though McDonalds are known for their burgers and fries, there's something else they take very seriously and that's being clean.
This is never more evident than the trouble they went to in 1985, when they produced a training video for their staff to watch. They hired a group of dancers and a Michael Jackson impersonator to show how important it is to clean the restaurants, as they sang and pranced around to Michael's hit 'Beat It', which they changed to 'Clean It'. Have a see for yourself:
This isn't the first time Michael's classic 1983 song from the 'Thriller' album has been parodied. In 1984 Weird Al Yankovic released 'Eat It' after gaining permission directly from Michael, which helped him win a Grammy Award.
Source: Buzzfeed & MJWN
Leave a comment