Fulham & Michael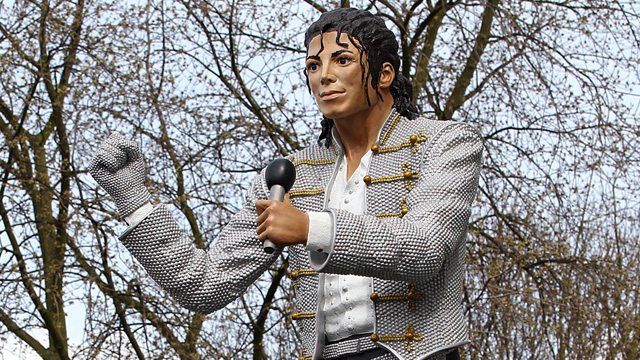 Mohamed Al Fayed has told Fulham's new owner, the US billionaire Shahid Khan, he will be "in big trouble" if he tries to remove the statue of Michael erected outside Craven Cottage in 2011.
At a photo call to announce the club's sale, Fayed, 84, wearing a comedy moustache in tribute to Khan, told reporters that the statue was "a listed monument." He also said he had vetted the owner of NFL's Jacksonville Jaguars thoroughly before agreeing to sell. "I wouldn't pass this club to any junkie."
Fayed completed the sale for a reported £200m on Friday after sixteen years as owner, a period during which they rose from the third tier to the Premier League. They now become the sixth top-flight club under US ownership.
Fayed said; "It was difficult to sell because I love this place but I feel comfortable passing it to someone who loves the game and the club. He already owns a club with the same prestige."
Khan, 62, said Fayed had done an "incredible job," and promised to respect the club's history. "It's a very special place. This is the perfect club for me at a perfect time. It's the passing of the baton, taking it to the next level. I really enjoyed getting to know Fayed. He's a wonderful guy, very much to the point."
On Michael's statue, Khan said; "I've been an owner less than a day. We have to preserve and respect history, but we have to move forward. I'll reflect on it and listen to the fans. Then I'll decide."
Source: Guardian.co.uk & MJWN
Leave a comment