In The Studio With Michael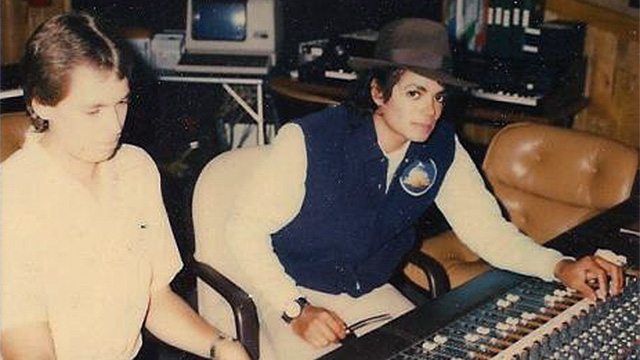 Here's a report of a recorded interview with Brad Sundberg, who worked with Michael continually from Captain EO onwards, and became one of his major engineers.
Brad Sundberg joined Michael team during the production of Captain Eo in 1985, and stayed with Michael as one of his engineers and technical director (in the studio as well as at Neverland Valley Ranch) for nearly 18 years. During that time Brad was actively involved in the studio production of four of Michael's studio albums: 'Bad,' 'Dangerous,' 'HIStory,' and 'Blood On The Dancefloor.' Brad was involved in the remixes and edits for the countless singles, short-films and tour preparation generated from these monster projects.
As Michael's incredible Neverland Valley Ranch grew from dream to reality, he brought Brad in to design and install music and video systems in virtually every corner of the property. Michael would never settle for "carnival-grade" technology, so Brad treated each project with the same attention to detail as when he built listening and dance systems for Michael. Michael chose the music, but he trusted Brad to make it sound great.
To listen to the interview, please click here.
Source: blogtalkradio.com & MJWN with thanks to Paula
Leave a comment