1998 - 2013: Celebrating 15 Years
Monday, 29th April 2013
'TIWT' Soars To Number One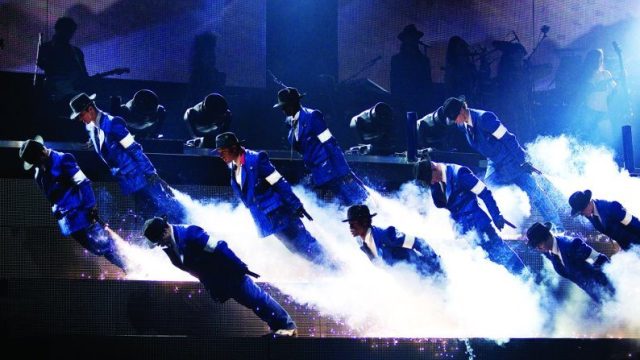 'Michael Jackson The Immortal World Tour' has soared to the top of the 'Hot Tours' tally with ticket sales income reported from arenas in eight European cities.
Combined grosses from 31 performances of the Cirque du Soleil touring production totaled $19.4 million with multiple concerts at each venue.
The most shows were held at the 17,000-seat Bercy arena in Paris (April 2-7) with a total of eight performances. The sold ticket count topped 58,000 from all eight shows in Paris. Since the 'Immortal' tour began in 2011, two million fans of the late King of Pop, Michael, have seen the show, producing a revenue total that nears the $212 million mark.
Source: Billboard & MJWN
Share this article
Leave a comment