'Moonwalkers' – MJ Impersonator Documentary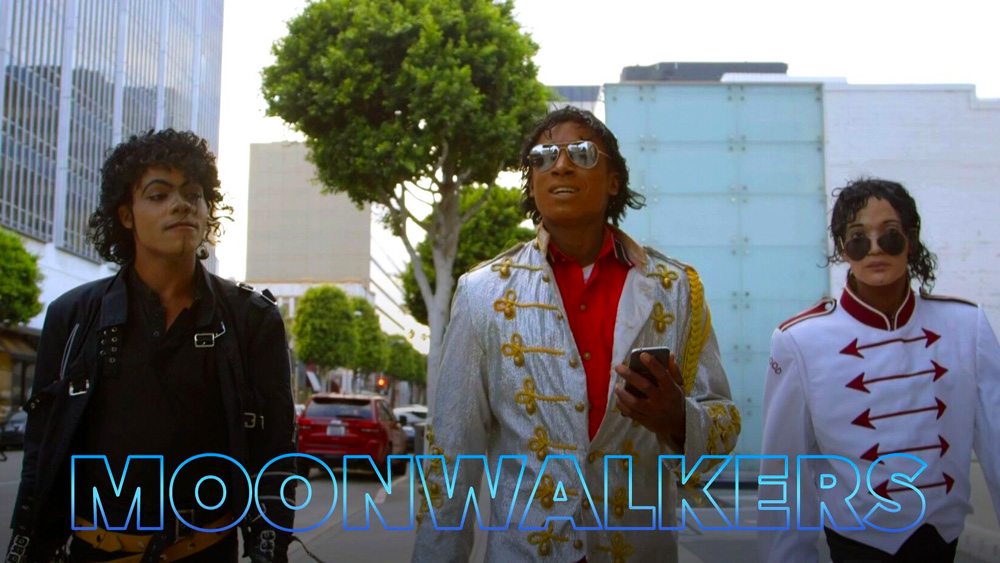 A documentary about Michael Jackson impersonators called 'Moonwalkers' has launched on Kickstarter.
'Moonwalkers' is a documentary by a BAFTA-winning team following three Michael Jackson tribute artists as they search for fame and fortune in Hollywood. In the run up to the 35th anniversary of Michael Jackson's signature dance move, two London filmmakers have launched a Kickstarter campaign to shoot the final footage for a feature documentary, the story of three fans so dedicated to their hero they have become a Michael Jackson tribute act.
The documentary follows three Michael Jackson tribute artists – Quintin, Malachi and Chavail – from their homes in Northern California as they embark on a road trip to Hollywood to realise their dreams of becoming full-time performers. Throughout the journey we are reminded of their resilience as they stop at nothing to find success, supporting each other along the way. We see them face the harsh reality of trying to make it in Hollywood, experiencing high and lows which force them to look within and examine their motivations.
Director Tom Goudsmit says;
"When I first met them I was stuck by there energy, enthusiasm and love for MJ, after talking to them I knew we would go on a journey together."
"I've always been a Michael Jackson fan," said Producer Tristan Anderson, "and I was instantly spellbound by the extremes that these guys go to. In some ways Chavail, Quintin, and Malachi are everyone who has ever attempted to follow a dream, and that's what Kickstarter is all about."
The project has been self-financed by the team and filmed in San Francisco and Los Angeles. Funds raised through Kickstarter will fund for one final shoot and post-production complete the film before the anniversary of the Moonwalk later this year.
For Michael Jackson fans, rewards include a copy of the film, a make up tutorial or a digital dance lesson from one of the Michaels and a chance to appear in the credits of the film. For London filmmakers, there's also a documentary filmmaking masterclass from the award-winning filmmakers behind the project a chance to attend the red carpet premiere in London and executive producer credits.
Visit the Moonwalkers Kickstarter page
For more information visit their website at www.moonwalkers-film.com
Source: Kickstarter & MJWN
Leave a comment