Landis And Estate Talk About 'Thriller 3D'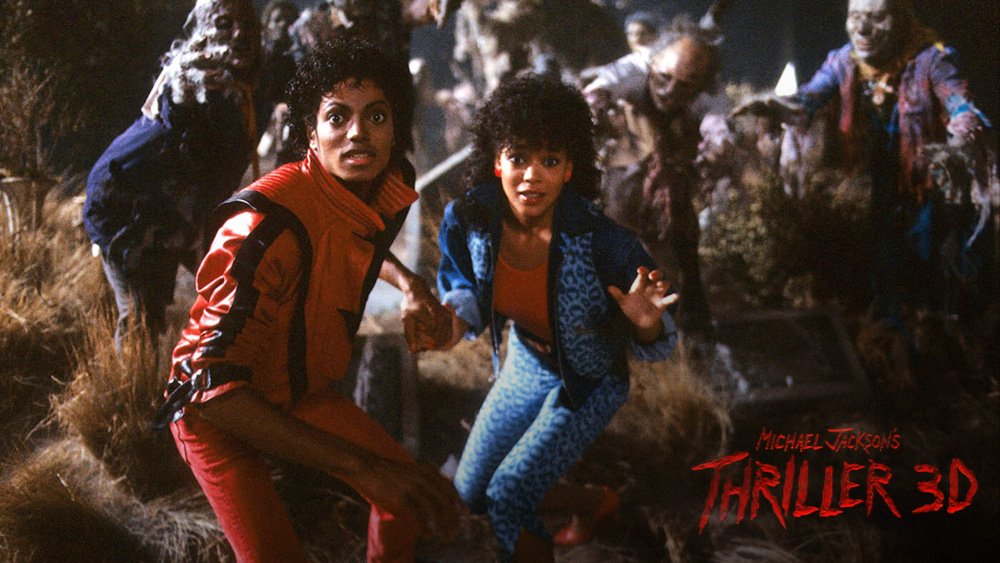 After last month's exciting announcement about 'Thriller 3D' coming to the Venice Film Festival this year, John Landis, the original director of 'Thriller' (and 'Black or White'), has spoken about his excitement and the process he went through to restore the original 1983 groundbreaking short film.
Landis supervised the updated version and said that the new version boasts "the highest quality audio and visual experience" via "the latest available technology" in addition to the 3D conversion. He said;
"I am so happy to have had the chance not only to restore but enhance Michael Jackson's Thriller. We took full advantage of the remarkable advances in technology to add new dimensions to both the visual and the audio bringing it to a whole new level. Even though Thriller was shot traditionally, I was able to use the 3-D creatively. Let me just warn you, there is a rather shocking surprise in there."
Landis added;
"I'd been trying to get to the negative for a long time as the new digital technologies are amazing at restoring films. And Michael and I always intended for people to see Thriller in a movie theater."
Michael's Estate have also come out to talk about the new version saying;
"Michael Jackson made Thriller a rich theatrical experience: Fun, funny, scary and wildly entertaining. No one before or since has made anything like it. Michael Jackson's Thriller 3D is a modern day technical enhancement of his and John Landis' original vision, and I think fans will love it."
The premiere at the film festival will also mark the first theatrical showing of 'The Making of Michael Jackson's Thriller', which was released on VHS in 1983. Michael self-funded the 'Thriller' video and made the making of as a way to get back the money he had put in. The VHS went on to become the best selling home music video of all time.
Expect more news about 'Thriller 3D' in the coming weeks.
Source: Rolling Stone, Billboard and MJWN
Leave a comment