Michael Jackson Memorial Exhibition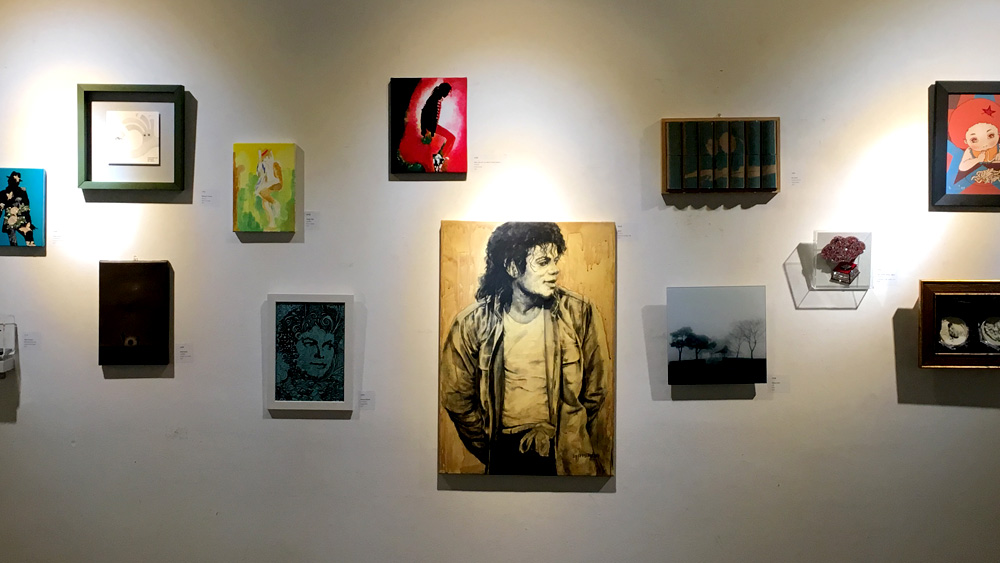 We have received information from Seung-ah OH about a Michael Jackson exhibition that is taking place in South Korea. Here is the information that we have received.
"Based on the date of death of Michael Jackson, June 25th – 2009, various memorial events are being hosted with voluntary participation from fans every June. This year, the memorial exhibition called "Homage to Michael Jackson 2017 – Human Nature" is taking place at "FIFTY FIFTY Gallery" in Shinsa-dong – Seoul for 9 days from June 17th to June 25th.
Homage to Michael Jackson is a group of 19 artists who voluntarily organised this exhibition to introduce the achievements of Michael Jackson and his 'Human Nature.' The exhibition includes paintings, pictures, video, 3D structures, installation, graffiti, multimedia and much more, both in a domestic & international field.
This exhibition has been hosted every year after Michael Jackson's death with the entire amount of profits from the auction of work being donated to the international aid organisation for children who are supporting the human rights movement for children, which was continuously supported by Michael Jackson during his lifetime.
Currently, this is the only pure artist group Michael Jackson event and it is remarkable that their activities have been continued for several years with its scale being expanded.
Over the past 8 years, artists have presented Michael Jackson in various ways under a different subject each year. This year the plan is to show Michael Jackson 'Human Nature.'
There will be a ceremony performance in the opening event of exhibition on June 17th (Sat.) at 5.00p.m. The auction of artists work will follow.
Another remarkable point in this exhibition is that the hand print of Michael Jackson which was created on a visit to the Muju resort in 1997, Korea, will be exhibited too. Currently, it is owned by art work collector, Son, In-Sun. The hand print is of Michael's right hand and is very rare.
Homage to Michael Jackson Exhibition is sponsored by FIFTY FIFTY Gallery, Sony Music Korea, OZ Translation, Designplay ZIGI, Indigo Place, and Michael Jackson Fan Union of Korea. The admission of exhibition including the participation on various events is free of charges and the profits from sales through the work auction will be donated to the international aid organization for children.
Location: FIFTY FIFTY GALLERY, 153 Gil 53, Nonhyeonro, Gangnam, Seoul, South Korea
Phone: + 82 10 2944 5379
Artists: OH Seung-ah, Gimino, Nik Ahn, KIM Kyung-hee, KIM Jin-suk, BAEK Mi-kyung, AHN Eun-ji, SON Chi-hong, SONG Baek-il, SHIN Hyun-ah, AHN Youn-ho, KANG Seong-jae, OH Tae-won, LEE Hanna, CHANG Ji-young, JUNG Hye-gyeong, JO Gyeong-hee, JO Eun-ju and LIM Kyung-hee.
For more information visit their Facebook page.
Source: Seung-ah OH & MJWN
Leave a comment