Magical Tour Of Neverland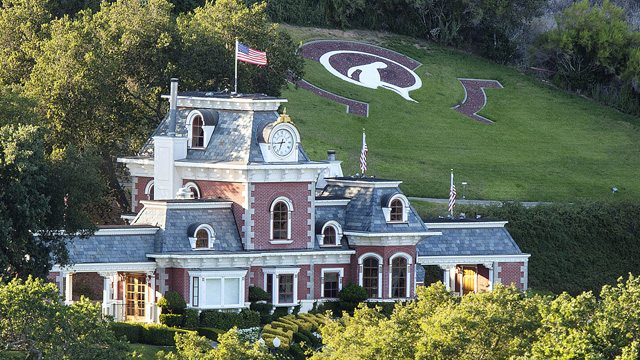 In order to help sell Michael's beloved Neverland Valley Ranch (now known as Sycamore Valley Ranch), a promotional video has been made, which allows the public to have a virtual tour of the stunning grounds and buildings Michael once called his home.
The sprawlining estate spans over 4.2 square miles, and is located 5 miles north of the town of Los Olivos. The main residence has six-bedrooms, including a large first floor master suite with a private loft and two master baths.
The home was designed by Robert Altevers in a French Normandy-style and meticulously crafted to perfection in 1982. The property has a pool, pool house and tennis court. There are multiple structures on the property including three separate guest homes, a movie theater with stage, several barns, animal shelter facilities, corrals and a maintenance shop.
Michael bought the property in 1988 and developed it over many years, before leaving Neverland forever in 2005. It was featured in detail during Michael's interviews with both Opera Winfrey in 1993 and Martin Bashir in 2003 and he shot the 'Say Say Say' video with Paul McCartney there in 1983.
Source: MJWN
Leave a comment