Report On Cirque's TIWT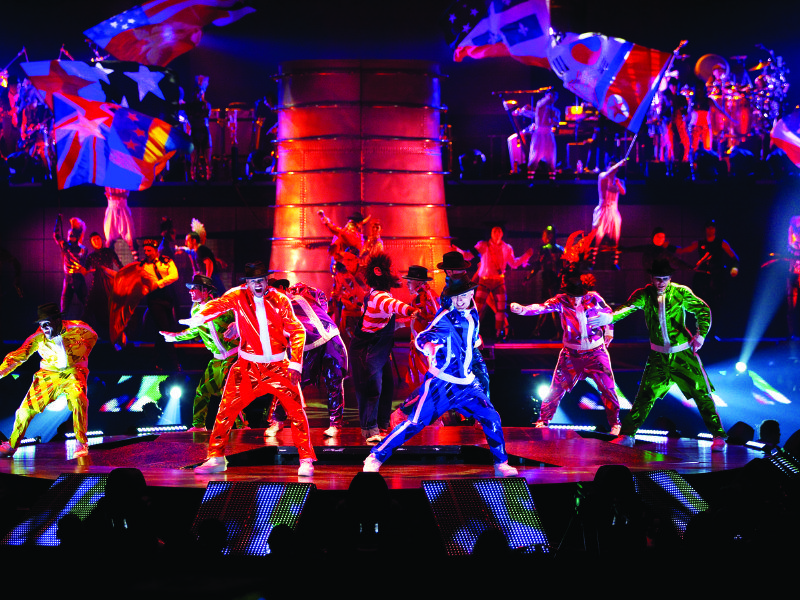 Sarah Walters, of the Manchester Evening News, has written a very informative report from backstage in Amsterdam, on how 'Michael Jackson The Immortal World Tour' is made.
The show has been seen in the USA, and Asia, and is currently in Europe. It will arrive in Manchester, England on March 29th, and has been held over for a matinee on Saturday 30th March because of ticket demand.
The Live band for the show includes several musicians who have worked on Michael's live tours, including the famous Greg Phillanganes. The creator of the show, Jamie King, who was himself a dancer for Michael, has also helped to mastermind the new Cirque Du Soleil show at the Mandalay Bay Resort Hotel in Las Vegas, 'Michael Jackson One.'
Backstage at 'Immortal' is hectic but controlled, with 175 crew members and 30 second costume changes. Dozens of technicians control the multi-screens, the pyrotechnics, moving stages, and even the ropes for the aerial routines. Wardrobe fills an area half the size of a football field. Costume Technicians repair wear and tear on the bespoke outfits and wigs, and handle 30 loads of washing nightly.
The priceless tracksuits, packed with rows of LED lights, used in the 'Billie Jean' routine are always dripping with sweat every night. These can't be laundered so they are sprayed with high alcohol vodka to kill the germs and then are left to dry. They are worth a great deal of money, and a single knock can break them, but they steal the show. The performers have had to be specially trained to do their own make-up.
The stage in the arena takes ten hours to assemble, but only two hours to dismantle and get back on the road.
Tara King, is the Artistic Director of the show, and works 80 to 100 hours a week. She seems to revel in it, however, hoping for a similar job to come her way when this show comes to an end.
She says, "I think this show reminds us that anything is possible. It inspires people to be better and do things they never thought they could."
The entire cast and crew hail from seventeen different countries. The only Brit in the show is Harvey (Moon) Donnelly, a self taught trampolinist and acrobat, who comes from a performing family of actors, singers and dancer, plus one model. He sent a video of his performances to Cirque, and was immediately employed.
Ticket details for Manchester are as follows,
Michael Jackson: The Immortal World Tour is at Manchester Arena on March 29 (8pm) and March 30 (3pm). Tickets: £35-£111, from livenation.co.uk or 0844 856 0202.
Source: manchesterevening.co.uk, & MJWN
Leave a comment