'Thriller' Down Under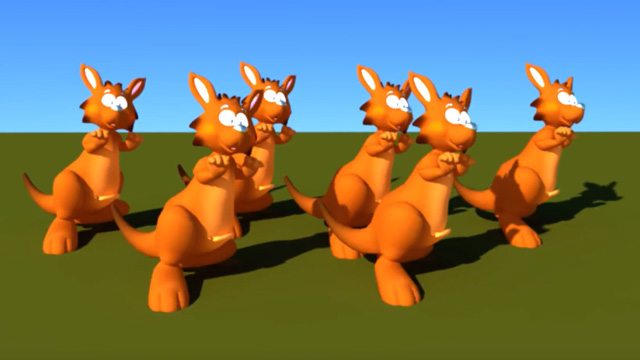 It seems Michael continues inspiring people with talent in all areas…Peter Millet produces short 3D animated videos for children and for a bit of fun, decided to put together a re-enactment of 'Thriller' in the Australian outback using a troupe of dancing kangaroos and a moonwalking dingo.
He produced this video in the hope that it would appeal to Michael Jackson fans who like himself, grew up in the 80's and are now parents with kids that they can share the video with.
Using a modified soundtrack of instrumental music for the video, he states that it's simply some classic fun for Michael Jackson fans of all ages to enjoy.
Here is his video:
Source: MJWN with special thanks to Peter Millet
Leave a comment