Michael Breaks A New Earnings Record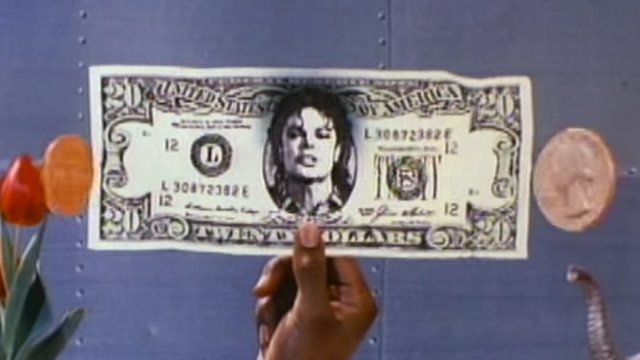 Though he hasn't walked this Earth for over seven years, Michael has managed to chalk up a record breaking $825 million in earnings this year.
This places Michael at the top of this year's Forbes Highest-Paid Dead Celebrities list, which he has consistently topped since his passing in 2009, with the exception of 2012, where he fell to second place in favor of his good friend Elizabeth Taylor who passed in 2011. However, more than that, his earnings in 2016 is the largest single-year payday by any entertainer, living or dead, ever recorded by Forbes. Most of that cash came from this year's sale of his half of the Sony/ATV music publishing catalogue, which was announced back in March.
On the sale of the Sony/ATV catalogue, executors of Michael's estate, John Branca and John McClain, said;
"This transaction further allows us to continue our efforts of maximizing the value of Michael's Estate for the benefit of his children."
The original acquisition would never have happened if it weren't for Michael's own business savvy. He purchased the original ATV catalogue, which is famous for featuring many songs from The Beatles, for $47.5 million in 1985. Ten years later he sold half of that to Sony for $115 million. In the years that followed, the music publisher turned it into a multibillion-dollar behemoth, accumulating over two million copyrights in total, from Taylor Swift to Eminem.
Though his Estate no longer owns the catalogue, they have retained control of the music that is copyrighted to Michael along with some of his favorite songs by other artists that were acquired over the years separately from Sony/ATV.
After raking in $825m in 2016, his nearest rival from Forbes Highest-Paid Dead Celebrities list was Charles Schulz, the famed cartoonist and creator of Peanuts starring Charlie Brown and Snoopy. Schulz's income however was only $48m, less than 6% of Michael's total earnings.
As for musicians, Elvis comes in at 4th place with $27m, and after passing away earlier this year Prince is now on the league table at number 5 with $25m.
Taylor Swift was the top earning living celebrity, pulling in $170m, 20% of what Michael earned.
Source: Forbes Magazine & MJWN
Leave a comment