MJ's Lanterns Of LOVE 2015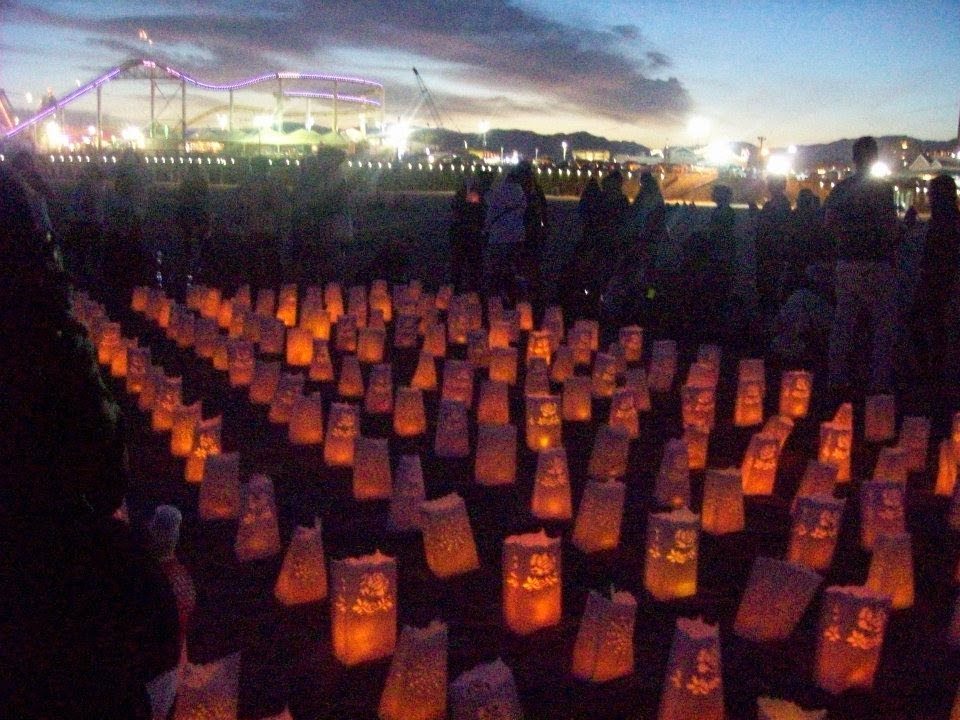 MJ's Lanterns of LOVE 2015
A group of fans in California will be celebrating Michael Jackson with lanterns on the beach near Santa Monica pier in California. Lanterns of Love are a beautiful way to show the world and Michael Jackson he will never be forgotten.
To join this celebration read the below information!
"We all must unite, to turn darkness to light; and the love in our hearts will shine."
~ Michael Jackson ~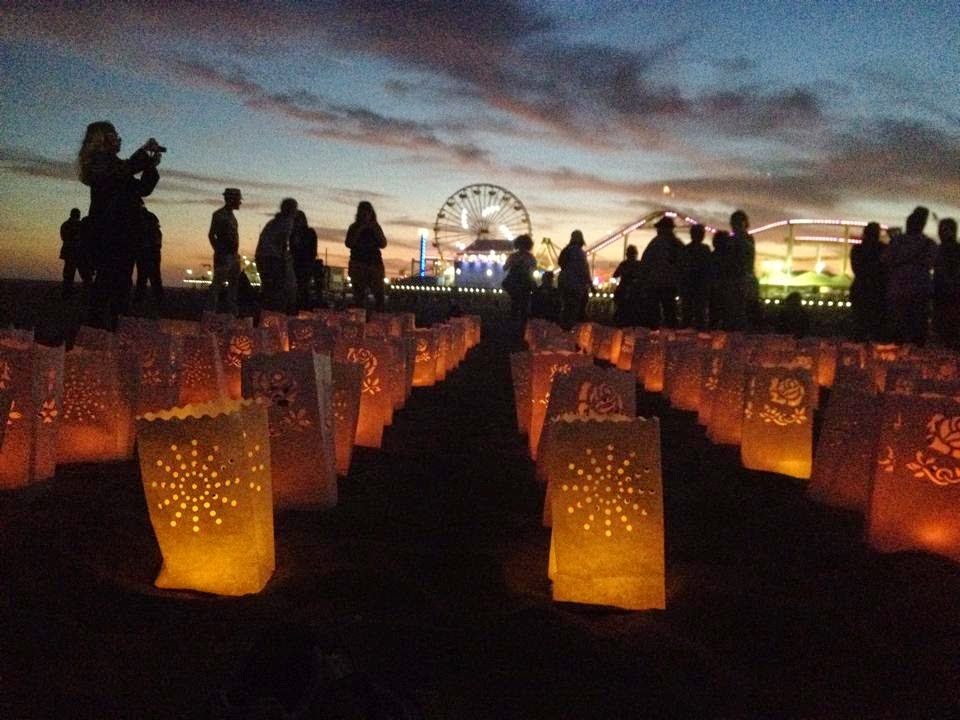 ♥ Be God's Glow at MJ's Lanterns of LOVE 2015 ♥
Who:     Michael Jackson Fans of Southern California (MJFSC)
Where:   Santa Monica Pier
When:     June 26, 2015 – 8 to 10:30pm
Lanterns: $5.00 each
♥ 2015 Second annual MJ's Lanterns of LOVE ♥ will be held in the same place as last year. Lanterns will be placed in the sand on the south side of the pier. Look for the beach restrooms and swings we will be located half way to the water on the beach. Write your message of LOVE on the Lantern for the event and then take it home with the LED lite for a memento ♥ or if you choose to, as many did last year, pay it forward to someone who cannot afford a lantern.
Lanterns cannot be sold to the fans on the beach so they will need to be purchased ahead of time via Paypal (instructions below).
Luminary lantern's for this Santa Monica event includes the decorative, die cut, flame retardant, luminary lantern and an LED light. The price of each Lantern is $5.00. This covers the cost of each lantern + the led light, the shipping charged at the time I purchase them, taxes, Paypal fees, and Paypal's conversion fees.
There are 100 lanterns left from last year. These will be used and any other purchased this year will be added to this number.
Feel free to purchase a lantern and be represented at this event where ever you live!! Add your short one line message with your paypal payment and it will be added to your lantern.
Instructions to buy a lantern:
Luminary Lantern and LED Lite
1 Lantern $5.00 USD 2 Lanterns $10.00 USD 3 Lanterns $15.00 USD 4 Lanterns $20.00 USD 5 Lanterns $25.00 USD
or
Go to   www.paypal.com
Log into your account
Click on 'Send Money'
In the box that says 'To (email or mobile phone) enter: mjslanternsoflove@gmail.com
In the box marked 'Amount' enter the total amount in USD you are sending. Each lantern is $5.00:
1 lantern = $5.00
2 lanterns = $10.00
1 Doz(12) = $60.00
Then select 'This is a purchase' and click on 'goods' and click 'No Shipping required'
Pick up your lantern at the south side of Santa Monica Pier on the beach at the event.
♥ ** The 1550 parking lot on the north side of the pier is where MJ saw Cirque du Soliel in the big white tent for the first time with John Branca. ** ♥
♥ Come early or stay after the event to enjoy the pier rides: Merry go Round, Bumper Cars, Arcade games, Ferris wheel etc.
** The parking is limited and many of the parking lots close at sunset.
– However the Pier Deck is open til midnight.
– The main 1550 parking lot next to the pier on the north side will be open until 2am.
– Parking rates range from $8 to $12 per hour.
*** If an attendant is not on duty at the parking lot be sure to purchase a parking permit at the kiosk.
** If you park in the main 1550 parking lot or enter from the street onto the pier you will need to walk either over the pier to the south side beach area or under the bridge to the south side to find the lantern event.
Pier Deck and 1550 main parking lot:
1550 Pacific Coast Highway
Santa Monica, CA 90401
~~~~~~~~~~~~~~~~~~~~~~~~~~~~~~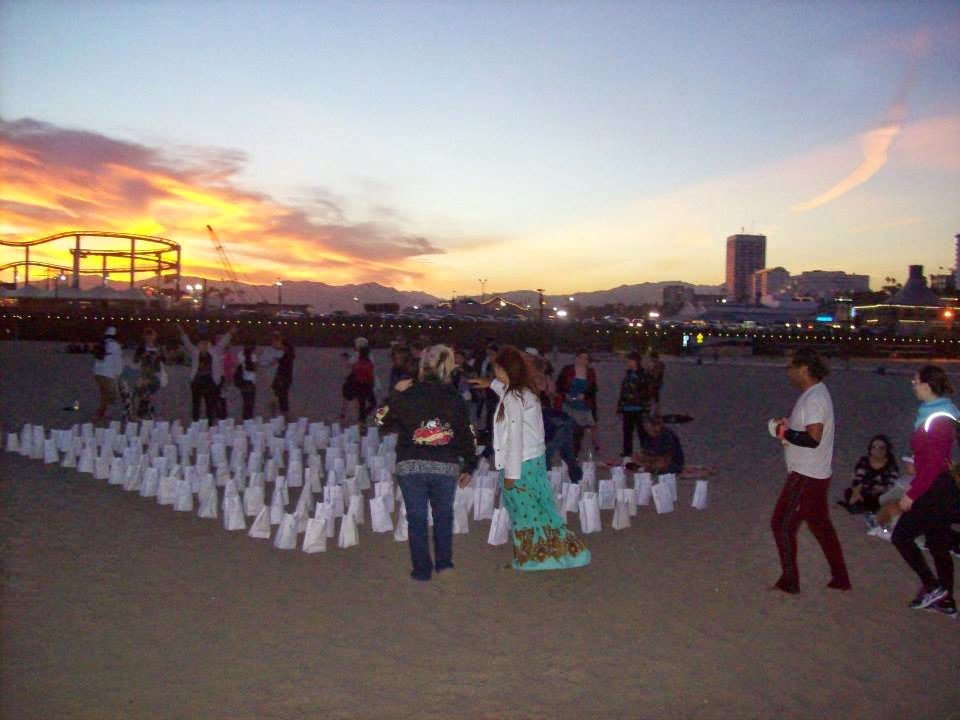 Important beach rules:
No smoking on the beach
No drinking of alcoholic beverages
No playing of boom boxes or loud music
No glass containers of any kind allowed on the beach
The lanterns being used in this event are stationary sand lanterns.
*** Please do NOT not bring sky lanterns. They are illegal and a fire hazard in California.
Join In!!
Please wherever you are in the world join in! Plan your own MJ Lanterns of LOVE event in tribute and LOVE for MJ. It is difficult to hold the event on the same day and hour around the world. As noted L.A. Lanterns of LOVE will be on June 26th… however it is not the exact time or day that matters but that MJ fans from around the globe join in and show LOVE in Tribute to MJ.
♥ Lanterns of Love are a beautiful way to show the world and Michael Jackson he will never be forgotten. Gather your MJ friends and plan your Lanterns of LOVE event now!!!
Source: Lanterns of Love 2015 & MJWN
Leave a comment