One Rose For Michael J. Jackson 2015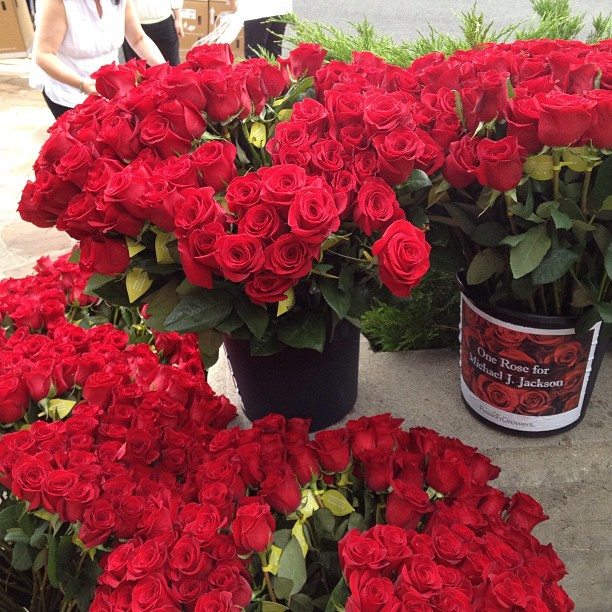 The 'One Rose For Michael J. Jackson' event 2015 is now officially open as of March 8th 2015. Once again this year loving MJ fans from around the world will be able to blanket Michael's resting place with beautiful red roses for the 6th anniversary of his passing.
Thanks to the commitment of loving, caring MJ fans who have worked diligently to make this a reality for Michael Jackson and all of Michael's loving fans around the world, Michael will again be honored  with love in the form of a sea of red Freedom Roses.
Each year this has proven to be an amazingly beautiful and vibrant statement of love to the world that Michael is still loved beyond measure and will always be in his fans' hearts, NEVER forgotten.
MJ fans around the globe have been able to continue to show their love to Michael in this most spectacular way on the June 25th anniversary each year since his passing as a result of the incredible and hard work of the people behind 'One Rose For Michael.'
Every rose represents a fan's heart from all over the world, but together they are a blanket of LOVE celebrating his creative genius and legacy and represent fans coming together worldwide to show their love and gratitude and to pay that love forward in his name.
All the information and details on how to purchase a Rose can be found on Betty Byrne's 'Michael's Heart' blog here and on the 'One Rose for Michael' website!
Source: Betty Byrne & MJWN
Leave a comment