Guinness World Records Celebrate 'Thriller'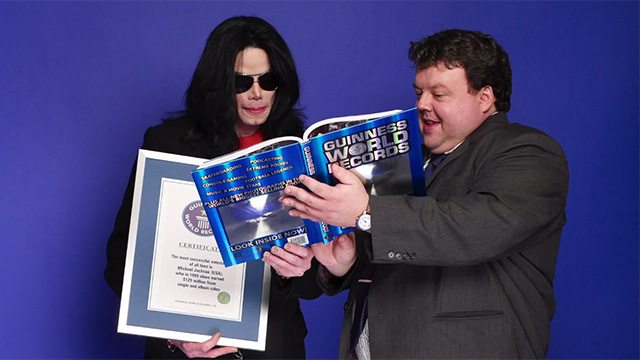 To commemorate 60 years of the Guinness World Records, a series of short films has been released celebrating some of the most iconic records that have been documented over the past six decades.
From the world of popular music, GWR take a look back at the best-selling album of all time, Michael Jackson's 1982 'Thriller' album. In 2006 Michael was given a certificate from GWR at the World Music Awards in London to commemorate the album selling over 104 million copies globally. The album continues to sell strongly and has held on to the top spot in the record books for 30 years!
Here's the video Guinness World Records created, which also features MJWN's Matt Blank:
Watch more videos from the Guinness World Records YouTube Channel, to see other record breakers.
Source: Guinness World Records & MJWN
Leave a comment