Brooke Shields Discusses Her Friendship With MJ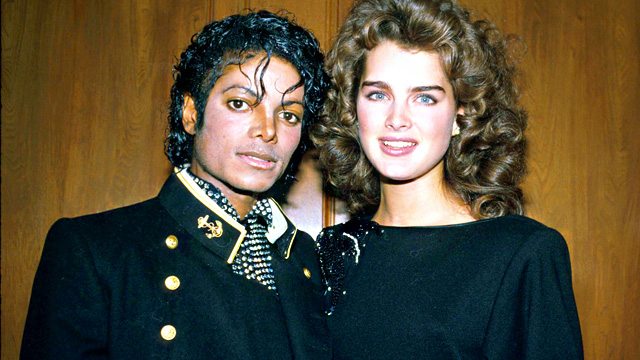 In her new autobiography, 'There Was A Little Girl,' Brooke Shields dishes about her alcoholic mother, her celebrity romances, and her relationship with Michael Jackson.
In a People Magazine interview, Brooke talks about her upcoming book – set for release November 18 – and discusses the speculation around her relationship with Michael, revealing they were close from the moment she met him when she was 13-years-old.
"We were like two little kids," the 49-year-old actress said. "From the day we met, we saw something of ourselves in each other. We felt really safe. Together, we felt impervious to the craziness that swirled around us. We joked about how silly people were and watched movies and ate candy."

"Of course we loved each other, but nothing happened romantically," Brooke says of her relationship with Michael. "I would be like, 'Oh please, knock it off.'

He was like this kid who would ask you about dating and romance. Nobody was telling him and nurturing this stuff.

"He wanted us to never not be with each other. It wasn't something that people were going to understand. It was so much easier to marginalize it and diminish it."
He even gave her a ring to mark their friendship. "It sparkles and you sparkle," she says he told her.
According to 'Today,' Brooke also briefly addressed rumours of her romance with Michael in the 2009 Rolling Stone special commemorative issue dedicated to the King of Pop.
"Nothing was jaded about him," she said, referring to women who "wanted to throw themselves at Michael and felt like they were going to teach him."
The actress said at the time that the older Michael got, "the more asexual he became to me" – even though he was curious about her early relationships.
In her tribute to Michael after his death, Brooke also defended their "odd" relationship as it has been called by some.
"Thinking back to when we met and the many times that we spent together and whenever we were out together, there would be a caption of some kind, and the caption usually said something like 'an odd couple' or 'an unlikely pair,' but to us it was the most natural and easiest of friendships."
Brooke told People Magazine that, in the end, she and Michael were such friends because they knew neither wanted anything from the other.
"We understood that the other person had no agenda," she says. "I wasn't trying to get anything from him. We'd go to obscure restaurants and could just sort of commiserate and say 'Aren't people crazy?' "
Source: Inquisitr & MJWN
Leave a comment