MJ Memorabilia Auction For Charity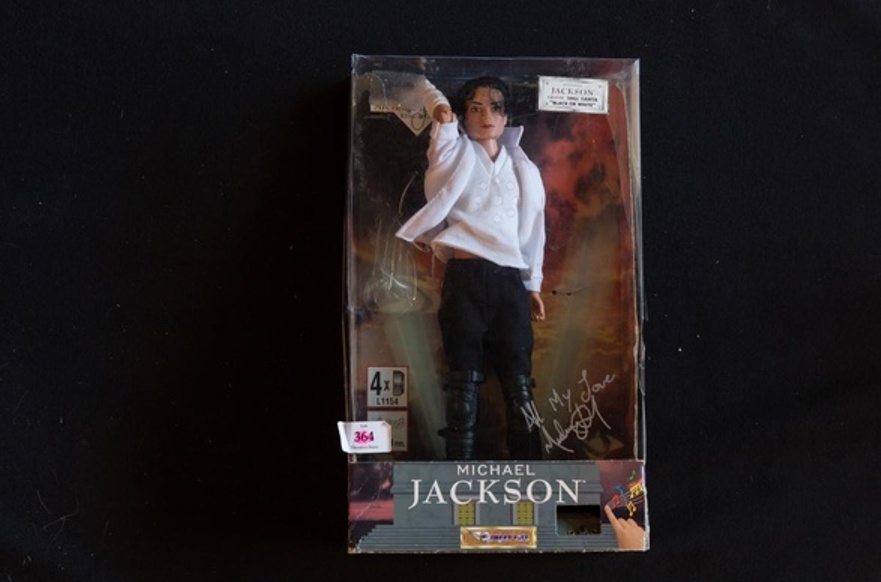 'AuctionMyStuff,' a unique online marketplace where art, antique and collectables enthusiasts from around the world can buy and sell items that have been valued by experts prior to sale, is holding a Pop and Film Memorabilia Sale For Charity which is now open for bidding and features a large selection of Michael Jackson memorabilia.
Amongst the special items for sale are a glove worn by Michael on his 1997 Australian tour, a Michael Jackson 'Black Or White' singing doll in its original autographed presentation box, a signed black and white photograph depicting Michael Jackson with Quincy Jones accepting an award at the 1984 Grammys, and a wide selection of autographed Michael Jackson and Jackson 5 LP records.
A portion of the proceeds from the auction will be donated to the Australian HUSH Music Foundation, a non-profit organisation which produces albums of music used in hospitals to reduce stress and anxiety in hospitalised children. This foundation was chosen by 'AuctionMyStuff' due to their belief it would have been a charity close to Michael's heart with the healing power of music it brings to children.
The sale is open for bidding until the 21st of September, with the first lot closing at 10 am PST.
You can view the full sale catalogue via here.
Source: auctionmystuff.com & MJWN
Leave a comment