'Vole – Fly Away' Tribute To Michael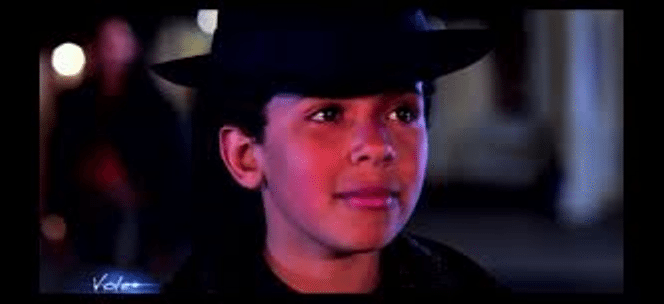 'VOLE – Fly Away,' a french short film made as a beautiful and moving tribute to Michael Jackson has just hit You tube to coincide with Michael's 56th Birthday.
The 28 minute short film was made in Paris and Disneyland Paris to honour the King of Pop by 300 fans and dancers – Brilliantly done and sure to bring out fan's emotions.
'VOLE – Fly Away,' which has to be one of the most beautiful tributes to Michael I have seen, is a short film that was made in Paris and Disneyland Paris to honour the King of Pop.
Directed by French Actor, Singer, Vocal Coach and Director Rachid Ferrache, known for his lead role alongside Jean-Paul Belmondo in the movie 'The Ace Of Aces' in 1982, amongst others, recalls many scenes from Michael's career and captures his beautiful spirit.
In 2009, when the news of the death of Michael shook the world, Rachid who was living in Miami at the time, returned to France and began one of Europe's largest musical tributes in a 28-minute film dedicated to his idol. The film features over 300 fans and talented dancers.
It tells the story of Bilal, a ten–year old boy who goes on a quest to find his idol's hat. While in search of the store that will fulfil his dreams, a Michael Jackson stardust discreetly sneaks into his glove. The glove soon inhabited by magic, unbeknown to Bilal, allows the boy to hop into situations strangely familiar to him as they remind him of his favourite Michael Jackson videos. He is caught between two gangs as in 'Beat It,' then has to face zombies as in 'Thriller' and ends in the heart of Main Street at Disneyland for a grand finale.
From 'Thriller,' 'Bad,' 'Smooth Criminal,' 'Ghosts' and lots more, it takes us on a journey through some of Michael's most famous moments and at the same time highlighting the love that the World knows him for. One scene which encompasses this 'LOVE' beautifully, is where the young boy in the short film helps a homeless man up with Michael's white glove and then the magic takes over.
Along with the 'Dance' that was Michael, goodness and peace is also portrayed in the tribute. The essence of Michael shines in it. I am sure that if Michael was here and witness to this respectful tribute to him, it would certainly have made him smile on his birthday.
The choreography, the special effects used, and the attention to detail is nothing short of amazing and commendable! I loved the animated Jackson 5 used in it and the way in which they have used the music behind the whole short film. One very touching part is where the dancers all sing,
"We just can't stop loving you! We Love you Michael!"
The concept is very clever and as 'human nature' would have it, fans are sure to shed a tear or two when they have finished watching this. It certainly played on my emotions.
Rachid Ferrache, I and MJWN thank you for your heartfelt tribute to Michael as I am sure other fans would too. If I had to sum it up in one word it would be 'BRILLIANT!'
But, you can judge for yourself by viewing 'VOLE – Fly Away!'
Source: Paula Katsikas, with special thanks to Rachid Ferrache
Leave a comment